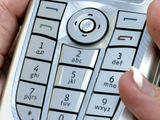 Mobile operator
O2
has today announced plans to deploy a "market changing" public WiFi network offering free internet access to people in the UK, even non-customers.
The service, called O2 WiFi, will involve premium WiFi hotspots being established via partnerships with key venue owners across Britain, including restaurants, shops and high-street retailers. Users will be able to access the wireless hotspots for free via a sign-up process, regardless of their mobile or broadband provider.
O2, owned by Spanish telecoms operator Telefonica, intends to create a scaled Wi-Fi platform that will be "at least double" the combined number of premium hotspots currently offered by BT Openzone and The Cloud by 2013.
The company, which has already started the rollout by replacing its existing 450 Cloud hotspots, said that O2 WiFi will "address the many shortcomings of current public Wi-Fi offerings by being genuinely free to customers, simple, fast and secure". The WiFi network will also be combined with the existing O2 Media and O2 Money services to deliver content to customers on the go.
The drive to deliver public WiFi in Britain is currently hotting up due to the massive increase in usage of data-hungry wireless devices, such as smartphones and tablet computers. BT and The Cloud currently operate thousands of hotspots around the UK, but takeup has been relatively modest due to the overriding customer preference for mobile 3G.
Tim Sefton, O2's new business development director, said that only 20% of O2 subscribers choose to access public WiFi due to uncertainty over quality and pricing.
"We know that Wi-Fi as a technology has great potential and can be a very fast service, however customers are discouraged by barriers which include complexity in activation, uncertainty of where Wi-Fi is free and the variable quality of the current experience," said Sefton.
"O2 is integrating new layers of technology into the existing network to enable a seamless and sustained customer experience. We are technology-agnostic and driven entirely by our customers' needs. We believe that services should be delivered in the best possible way, across multiple networks, supported by different technologies."
Tomorrow, Sky is
widely expected
to complete its acquisition of wireless hotspot provider The Cloud, as it seeks more ways to compete with BT for broadband subscribers.