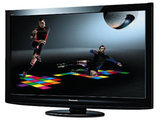 The Digital TV Group has published the seventh edition of its 'D-Book' specification, focused on the growing convergence of broadcast and broadband services and devices.
Developed during 18 months of industry collaboration, the D-Book 7 provides manufacturers, service providers and TV platforms with an agreed specification for the delivery of connected TV products and services in the UK market.
The document follows the D-Book 6 in 2009, which paved the way for the introduction of DVB-T2 and MPEG-4 technologies enabling the launch of
Freeview
HD.
An increasing number of industry players are viewing connected TV services as a key growth area, including
Virgin Media's new converged platform powered by TiVo
and the
forthcoming BBC-backed IPTV service YouView
.
D-Book 7 covers a range of areas, including IP delivery structures supporting video and audio, metadata used for advanced content search systems, and improved audience measurement and targeted advertising initiatives.
David Docherty, the DTG chairman, said: "We are delighted that D-Book 7 has been published on schedule and would like to thank all our members who have committed so much energy and resource to making it a reality.
"The completion of an industry-agreed interoperability specification for connected TV is another landmark moment in UK digital television, following on from last year's introduction of HD services on Freeview."
He added: "A key finding of our recent consultation on the future of the horizontal digital television market was that there is a real desire to make sure that the platform continues to evolve after switchover.
"D-Book 7 will help us ensure the platform continues to advance and innovate while ensuring that the consumer is protected by a robust, industry-agreed interoperability standard."
The DTG has also announced a series of initiatives for when the UK's digital TV switchover reaches completion in late 2012. The body has commissioned Futuresource Consulting to conduct an independent cost-benefit analysis of interoperability to address any future concerns from manufacturers.
"Our consultation told us that the industry believes the DTG and its council has a unique role to play in drawing together the whole digital and internet television industry to address post-switchover challenges and maximise consumer value," said Docherty.
"That's why we're announcing a series of initiatives to ensure that [the] industry can work together to define and deliver a clear roadmap for the ongoing interoperability, stability and technical development of the UK's horizontal digital television platform following the completion of digital switchover."
The DTG also said that it has written to Freeview and YouView requesting that they include the current 'digital tick' requirements in their own trademark licences after switchover.