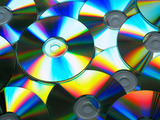 A review of copyright and intellectual property law has put forward recommendations for freeing up rules that "obstruct innovation and economic growth in the UK".
David Cameron commissioned the Hargreaves Report following concerns that current copyright legislation was outmoded for the digital world.
Published today, conclusions of the 123-page report indicate that businesses seeking to take advantage of opportunities on the internet are often hamstrung by archaic laws.
Report author professor Ian Hargreaves recommends legalising the practice of copying music and films, as well as relaxing the rules on parodies and reworkings of existing content, such as recent viral internet video 'Newport State of Mind'.
The song, performed by a Welsh rap duo, parodied the Jay Z and Alicia Keys hit 'Empire State of Mind', but was taken down following a copyright claim by EMI.
The report calls for the establishment of a new agency to mediate between film, music and TV rights holders and those wishing to licence their content. However, it also stressed that the UK should not "put our hugely important creative industries at risk".
Hargreaves, of Cardiff University, said: "My recommendations set out how the intellectual property framework can promote innovation and economic growth in the UK economy.
"They are designed to enhance the economic potential of the UK's creative industries and to ensure that the emergence of high technology businesses, especially smaller businesses, in other sectors are not impeded by our IP laws."
One of the key recommendations in the Hargreaves Report is the legalisation of transferring content for personal use, such as copying music to CDs or digital music players. No-one has ever been prosecuted for ripping music tracks, but the report noted that this outdated piece of legislation has limited some innovations.
Another idea in the report is the creation of a Digital Copyright Exchange, which would be responsible for 'orphaned works', essentially content that does not have a clearly identifiable author.
Peter Bradwell, from the Open Rights Group, said that the report was "very promising indeed" and should "add up to a bold design manual for a 21st century IP policy".
Much has been made of the report's lack of support for a US-style 'fair use' concept, in which significant portions of a work can be used without permission. Companies such as Google and YouTube were able to exploit US 'fair use' laws to establish their digital aggregation websites without fear of prosecution.
However, Bradwell noted that a US-style general fair use rule was "never on the cards legally" in the UK because of how European copyright law works.
He called on the government to take up the report's recommendations, adding: "This evidence-based blueprint should finally help government balance copyright in the interest of creators, consumers and innovators. It is vital they follow it."
Chris Marcich, president and managing director of the Motion Picture Association, which represents the six major film studios, gave a cautious welcome to the report.
"We will study today's report by professor Ian Hargreaves carefully," said Marcich.
"We welcome the assurances regarding better enforcement at home and abroad and the measures to assist in rights clearance where there is market failure but we are concerned about a number of recommendations which will have an impact on the film industry including proposals related to exceptions on copyright and linking the Digital Copyright Exchange to enforcement.
"We look forward to engaging with the government on these proposals to ensure that the vital safeguards provided by IP protection, which give the creative sector its value, are maintained and that any changes are carefully considered in the context of their potential impact on the market place."