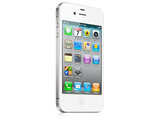 Canis Media
has launched a "low-cost" mobile application aimed at teleshopping broadcasters wanting to expand on to Apple and Android devices.
The company, which brokers channel slots on digital TV electronic programme guides (EPGs), has worked with mobile solutions provider amoja.com to create the standalone app, intended as a "first step in television retailers' mobile strategy".
The app offers broadcasters a way to launch customised content and branding on mobile devices without having to create costly bespoke solutions.
Canis, which recently
celebrated its 75th channel slot transaction on Sky's EPG
, said that the app features search functionality for content and products, as well as options for streaming live video.
The commercial team at Canis has been testing a range of new media services, including a recent video on-demand teleshopping trial on the BT Vision TV platform.
Canis Media chief executive Ed Hall said: "Finally there is a way for TV retailers to take advantage of the latest in mobile phone technology without the costs of starting a whole new IT project.
"We are very excited to be working with amoja.com in creating and developing new opportunities for teleshopping channels. Our team is always looking for new ways to take full advantage of new technologies and drive up revenues. This is great example."
Yesterday, catalogue retailer Argos
launched its own teleshopping channel on satellite
as part of plans to find new routes to market amid a "significant decline" in sales.