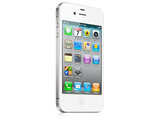 Channel 4 has confirmed that catch-up TV service 4oD will become available on Apple's iPhone next month, as new faces join the broadcaster's audience insight team.
A dedicated 4oD app will be launched for iPhone and iPod Touch in September, after a version was
made available on the iPad in April
.
4oD generated around 215 million long-form video views in the first half of 2011, making Channel 4 the biggest UK broadcaster in the video on-demand market. The on-demand service offers both 30-day catch-up of Channel 4 shows and archive content, such as
Peep Show
and
The Inbetweeners
.
The platform is currently available through Channel 4's website, along with YouTube, Virgin Media, BT Vision, TalkTalk, and Sony's PlayStation 3. Next week 4oD on Channel 4.com
will be relaunched with more options for personalisation and accessing "viewer-driven" recommendations
.
Separately, Channel 4 has made three new appointments to its audience, technologies and insight team, as the broadcaster greenlights a multi-million pound investment in a new "viewer database".
Channel 4's director of audience, technologies and insight Gill Whitehead has appointed ClearCell's Sanjeevan Bala to the new role of head of data planning & analytics
Steve Forde, Channel 4's head of digital marketing, will become head of viewer relationship management, while Sue Gray has been promoted to head of advertising research & development.
Whitehead said that with investment now secured from the Channel 4 board her team will "work on delivering our ambitions around viewer engagement can move to the next level".
"As Channel 4 understands more of our audience and their behaviours and preferences, we will move to harness this insight to deliver superior innovation both to advertisers and to viewers," she said.
"Building the required infrastructure to deliver these ambitions now begins in earnest with a multi-million pound investment in a bespoke Channel 4 viewer database and new senior roles in the audience technologies and insight team."
Following the departure of Claire Grimmond, Channel 4 will be recruiting a new head of audience research & insight to lead studies and research activities.