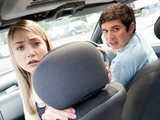 Hollyoaks
was the most requested programme on Channel 4's catch-up TV platform 4oD last month, according to the first usage data released by the broadcaster.
The BBC has
long published a monthly usage report for its BBC iPlayer platform
, but this marks the first time that Channel 4 has released data about consumption on 4oD.
During July, 4oD attracted 29 million programme requests across all platforms where it is available, including Channel 4.com, Youtube, SeeSaw, Apple's iOS, PlayStation 3, BT Vision, Virgin Media and Talk Talk.
Hollyoaks
was the most popular show of the month, attracting just over 1.82 million requests in total, followed by series 11 of
8 Out Of Ten Cats
(1.08m), series one of comedy drama
Sirens
(1.06m),
Come Dine With Me
's series 22 (1.04m) and season three of
The Inbetweeners
(902,000).
Entertainment shows attracted the most requests in July, at 9.15m, followed by drama (6.69m), health and wellbeing (4.38m), comedy (4.16m), factual (2.67m), home (1.1m) and lifestyle (521k).
In the year to the end of July, 4oD attracted a total of 242m programme requests, up 20.9% on the previous year's figures. This also makes Channel 4 the most successful UK commercial broadcaster in the video on-demand market, eclipsing Channel 5, ITV and UKTV.
Users on 4oD on average watch 24 minutes of footage in each viewing, and spend an average of 1.8 hours on the site each month. The platform attracts 3.4m average monthly unique users.
Channel 4 said that it uses a "range of sources" to calculate usage across all platforms where 4oD is available, and all data is checked "thoroughly" to ensure its accuracy.
Yesterday, the broadcaster
announced that its flagship news programme will now be available for catch up for a 24-hour period on the advertising-funded 4oD
.
The arrival of Channel 4 News on 4oD comes ahead of
the relaunch of the VOD platform on the Channel 4 website tomorrow
, offering a raft of new features, including more personalisation options and "viewer-driven" recommendations.
At the Edinburgh TV Festival last weekend, Channel 4 chief executive David Abraham
said that the next decade will be all about getting "connected" with viewers
as broadcasters search for ways to turn convergence into cash.