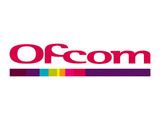 Ofcom has today progressed plans to make Britain the first European nation to allow 'white space' technology, a new use of signal spectrum that could boost mobile broadband and enable a range of futuristic connected products.
Last November, Ofcom
launched a consultation on plans to free up the spare spectrum between TV channels, known as 'white spaces', to enable a range of uses
, including broadband in hard-to-reach rural areas and products such as digital cameras that automatically transmit photos after they have been taken.
White space technology works by identifying unoccupied radio waves that exist in bands reserved for TV broadcasts to transmit and receive wireless signals.
Compared with other forms of wireless technology, such as Bluetooth and WiFi, white space devices can utilise a much wider range of frequencies. Ofcom feels that white space technology is a great way of "recycling" the airwaves, and is therefore "a highly efficient use of what is a very limited resource".
Most current WiFi devices operate in spectrum at 2.4GHz, but TV white spaces operate at a much lower frequency, typically between 470-790MHz, potentially enabling Wi-Fi networks that stretch across towns and cities.
Other potential uses include bringing broadband to remote rural areas, as well as enabling more machine-to-machine communications in the future, such as wireless measurement of home utility meters without the need for an engineer to call around.
Ofcom chief executive Ed Richards said: "At an early stage Ofcom identified the potential of white spaces, which are currently lying vacant all around us. Within Europe, we have been leading the way to try to harness this capacity without causing harmful interference to existing users of the spectrum.
"The solution we have devised creates the opportunity to maximise the efficient use of spectrum and open the door to the development of a new and exciting range of consumer and business applications."
Ofcom said that white space devices will operate without need for a service licence, but white space internet will require a special router that would consult a geolocation database, set up by Ofcom, in order for it not to interfere with other uses, such as TV signals or other wireless devices.
The next step will involve Ofcom consulting on a draft Statutory Instrument to make white space devices licence-exempt, and talking further with industry stakeholders on the plans. The regulator expects that white space technology could be launched in the UK in 2013.
Separately, Ofcom has also
proposed using the FM analogue spectrum that will be freed up after the UK's digital radio switchover in 2015 to power white space devices
.