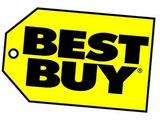 Carphone Warehouse has announced plans to close all
Best Buy
-branded electrical good stores in the UK, in a major revamp of its Best Buy Europe five-year joint venture with the US retailer.
The new strategy will result in the closure of 11 'big box' Best Buy stores in Britain following years of under performance, and the refocusing on the 'small box' Carphone Warehouse stores.
Best Buy Europe said that a consultation will be launched with staff at Best Buy stores, with more than 1,000 jobs thought to be at risk in the new strategy.
However, the partnership said that it is "confident" that it will be able to redeploy the "large majority of those affected within other areas of its business". It is expected that the stores will be shut by the end of the calendar year.
Carphone Warehouse said that the consumer electronics marketplace has "changed substantially" since 2008 due to the economic climate, but also the growth of online retailing and new products such as tablets and apps.
Best Buy Europe will now focus on a 'connectivity' strategy within Carphone Warehouse "because it offers a superior rate of return on capital investment and is best placed to meet the future needs of customers".
Sources suggest that the closure of the Best Buy UK stores will cost around £100m, with the burden to be shared equally between the two joint-venture partners.
"After conducting a thorough strategic review of our operations, we believe that our capital investment and 'connectivity' strategy should be prioritised within our Carphone Warehouse stores as they offer a higher and proven rate of return," said Best Buy Europe chief executive Andrew Harrison.
"The technology world has changed substantially since 2008 and we are confident we will best serve our customers by investing in a single brand and format rather than two."
He added: "We are very proud of our Best Buy team members. They have been exceptionally committed and have delivered fantastic customer service. Our immediate focus is on ensuring that they are offered new opportunities within Carphone Warehouse and Geek Squad, where they will help us deliver a best-in-class customer experience.
"We have within Carphone Warehouse a proven way of meeting customers' emerging needs around connectivity. We will now concentrate on evolving our store development and building the complementary multi-channel capabilities to fuel our continued growth."
Despite the store closures, the Best Buy Europe partnership will continue as Best Buy will own half of Carphone Warehouse's high street business in the UK.
But
Sky News
reports that Carphone Warehouse co-founder Charles Dunstone has agreed a deal to offload the firm's 50% interest in the US mobile phone joint venture with Best Buy, in a deal worth close to £1bn.
The broadcaster says that proceeds from the US sale will be returned to Carphone Warehouse shareholders, representing a considerable windfall for investors.
> Rhapsody acquires Napster from Best Buy