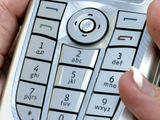 A national computer security campaign has warned smartphone users that they could be at risk from malware attacks.
Get Safe Online claims that there has been a rapid increase in hackers targeting mobile devices, and urged the public to take security measure against them.
Cyber criminals are creating Trojan copies of well-known apps, tricking customers into downloading them onto their handsets. Once such software has been installed, they can be used to generate cash for hackers through premium rate text messages.
Rik Ferguson, a hacking researcher with internet security firm Trend Micro, told
BBC News
: "This type of malware is capable of sending a steady stream of text messages to premium rate numbers - in some instances we've seen one being sent every minute.
"With costs of up to £6 per message, this can be extremely lucrative. The user won't know this is taking place, even if they happen to be using the device at the same time, as the activity takes place within the device's back-end infrastructure."
Get Safe Online is a joint venture between the government, police and telecom industry. The body warned that mobile phone users on platforms such as Android may not be taking the appropriate security measure to ward off cyber threats.
Francis Maude, minister for cyber security with Symantec, warned Android users that there are at least six varieties of malicious software designed to infiltrate the
Google
operating system, some of which could be used to steal personal data, including banking information.
"More and more people are using their smartphone to transmit personal and financial information over the internet, whether it's for online banking, shopping or social networking," he said
"Research from Get Safe Online shows that 17 percent of smartphone users now use their phone for money matters and this doesn't escape the notice of criminals."
> Android OS is target for hackers, says Kaspersky Lab executive
> More technology news