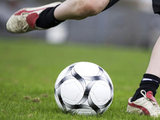 Wolverhampton Wanderers has become the first Premier League club to launch its own branded mobile phone network, following similar moves by major European teams.
Wolves is offerings its fans the chance to buy fully-branded, pay-as-you-go SIM cards that are claimed to be at least 50% cheaper than regular PAYG rates.
The initiative also enables fans to access exclusive discounts and deals, such as a matchday ticket giveaway for Wolves' game against Stoke on December 17.
Wolves' branded phone network follows similar services introduced by European clubs, including Benfica and Paris Saint-Germain, as football sides attempt to unlock new revenue streams.
For the venture, Wolves has partnered with Team Sims, which specialises in creating mobile virtual networks for professional and amateur sports clubs.
The Wolves service will reach 98.8% of UK coverage over the
Orange
network, enabling users to make calls and send texts from just 5p. However, data will be more expensive, at 11p per MB.
"We are delighted to offer our fans a Wolves mobile pay-as-you-go sim card that first and foremost provides outstanding value and network coverage," said Wolves head of commercial affairs Paul Lakin.
"In today's climate it is essential we provide our fans with the very best products in the marketplace and I'm sure our fans will enjoy the volume of calls that can be made by purchasing Wolves mobile sim cards."
Team Sims technical manager Spencer Middleton added: "These are exciting times for sports clubs as they tap into the marketing and sales potential of their own branded network. But it's the benefits the network brings the fans that will have the biggest impact.
"We're delighted to have forged this working partnership with Wolves and thank them for their trust and belief in our technical expertise."