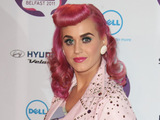 MUZU.TV has launched a dedicated application on selected Sony Home Entertainment products, enabling users to watch music videos from artists such as
Katy Perry
and Beyoncé.
From today, MUZU.TV is available through
the new Sony Entertainment Network
on Bravia TVs, Blu-ray players, home theatre systems and the Network Media Player.
Users will be able to browse a library of more than 80,000 music videos, including new releases, live performances and classics from the archive.
MUZU, which is already available on Samsung Smart TVs and will
soon launch on the Xbox 360
, has deals with the four major record labels and also independent imprints.
This gives the three-year-old service access to videos from leading acts such as Katy Perry, Kings of Leon and Beyoncé, along with thousands of indie artists.
Since its launch in August, the new Sony Entertainment Network has attracted 90m subscribers worldwide. It offers music and video streaming services across a range of devices, including TVs, phones, tablets and the PS3 console.
MUZU.TV chief executive and co-founder Ciaran Bollard said: "Owning this space is strategically important to MUZU.TV and being selected as the partner for Sony Entertainment Network across Europe adds a huge boost to this goal.
"MUZU.TV consumers can now access and enjoy music through our services on TVs through three major partners including Sony."
Sony Europe category development manager Edd Uzzell added: "As one of the largest digital entertainment services, Sony Entertainment Network aims to bring new ways for consumers to enjoy music, movies, games and more.
"By continuing to add new and exciting partners such as MUZU.TV, we feel we are perfectly complimenting the existing music services we provide, giving our customers a wealth of choice for enjoying music content whenever they want it."