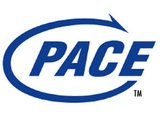 Shares in
Pace
fell by 16% today after the world's biggest set top box manufacturer warned of the "significant" impact of the floods in northern Thailand on its supply chain.
The Yorkshire-based firm said that full year operating profit is expected to be $141m (£89m) on revenues of $2.3 billion. This profits projection was down on the
already-reduced forecast of between $150-170m issued in the summer
.
Pace said that the impact of the Thai floods, which have hit the operations of manufacturers of its critical Hard Disk Drives (HDD), is expected to be around $9.5m.
In its interim management statement published today, Pace said that its HDD suppliers "remain uncertain" how the floods will impact capacity and pricing in 2012. But Pace's management feel that operating profit could be down $35m-$50m next year, mostly in first six months.
Net debt at the end of the year could increase to $320-$330m by the end of the year, but Pace said that it "will remain within our banking covenants".
Pace said that a review of its European business, launched by new chairman Allan Leighton earlier in the year, is close to completion. The company hopes to make annual savings of $7m in Pace Europe, but the restructure will result in a $12m exceptional charge this year.
Commenting on today's announcement, Pace chief executive Neil Gaydon said: "In common with the broader consumer electronics industry, the immediate impact to our business of the Thailand flooding is significant, requiring diligent management.
"Looking beyond this short-term supply chain issue, the strategic review gives us a clear roadmap to increased operating profit and enhanced quality of earnings."
Shares in Pace, which have shed more than 70% of their value since a profits warning earlier in the year, were down 9.8 pence to 50.5p in early trading today.
> Pace first-half profits dip amid supply chain concerns