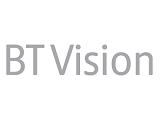 BT
hopes to revive its under-performing BT Vision service by relaunching the pay-TV platform this month with more personalisation and social media elements, a report has claimed.
The
Financial Times
cites "sources with knowledge of the launch" as saying that BT will announce the next generation of BT Vision in the "next few weeks".
The newspaper says that the revamped platform will bring "greater interactivity" with BT's extensive library of on-demand TV and films, along with integrated links to social networking services to harness the growth of interaction around major TV shows.
BT Vision is a pay-TV service that offers the Freeview channels, along with a range of extra content, such as Sky Sports and on-demand movies over the internet.
The platform, which
added BBC iPlayer last year
, has proved only modestly popular so far, adding 41,000 new subscribers in the three months to September 30 2011, bringing its total customer base to 639,000.
That lags far behind the TV customer bases of rivals Sky and Virgin Media, and also well under BT's bullish estimates of attracting 2m-3m TV subscribers by the end of last year.
BT is thought to be keen to drive forward the platform as an alternative revenue stream to its landline and broadband services, but the market has become even more competitive recently with
the UK and Ireland launch of Netflix
.
The new BT Vision will reportedly include a system of personalised recommendations, more closely indexing the promoted content to the tastes of each user. Similar systems are already offered by the likes of Netflix and Virgin Media's TiVo service.
BT Vision is also expected to offer integrated social networking options, enabling users to discuss the programmes they are watching with other users, as well as gain access to recommendations.
The revamp comes ahead of the
expected launch of YouView in the first half of this year, most likely before the London 2012 Olympics
. BT is a shareholder in YouView, the BBC-backed project to upgrade Freeview and Freesat with on-demand and web services, and is widely expected to bundle YouView branded set top boxes with its broadband packages.
BT has already confirmed the BT Vision relaunch plans, but has not supplied any further details. In a recent interview with the
Financial Times
, BT chief executive
Ian Livingston
said that the firm was focused on bringing "true interactivity to the TV set, which is the most watched screen in the house".
"That means on-demand services; it means the availability of buying things as you do it; to have personalised services; to know what your friends like and what they think of it," he said.
"I think that will change viewing habits quite considerably. It won't happen overnight but I think it's the start of something quite big."