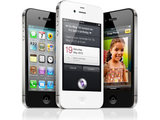 T-Mobile
has today announced new "Full Monty" mobile phone tariffs, which are claimed to offer calls, texts and internet usage with "no fair use restrictions".
The company, which is partnered with Orange in the Everything Everywhere joint venture, said that the new plan will give consumers "the freedom to make unlimited calls, send unlimited texts, and use as much mobile internet as they want".
Described as a "landmark in the mobile industry", the plan is available across four monthly price tariffs - £36, £41, £46 and £61 - and is being offered on all phones in the T-Mobile range, including iPhone, Android and BlackBerry handsets.
T-Mobile claims that Full Monty subscribers will be able to make unlimited calls (limited to 2,000 minutes per month on the £36 tariff), send unlimited text messages and use as much mobile internet as they like.
All this is without any 'fair use' policies, which typically impose certain restrictions linked to user behaviour, such as limiting the amount of free mobile data at peak times.
The Full Monty plan also provides free access to selected Wi-Fi hotspots nationwide under T-Mobile's partnership with BT Openzone.
Customers can sign up to the 24-month Full Monty plans at T-Mobile stores, online and over the phone from tomorrow.
Smartphones available on the plan include the Apple iPhone 4S, Samsung Galaxy S2, BlackBerry 99003, and HTC Sensation XE, although some handsets require an additional upfront fee.
T-Mobile UK head of propositions Ben Fritsch said: "Over the past two years, we've seen a rise in mobile internet use of over 250%, which reflects the consumer trend of being 'always on' wherever they are.
"However, consumers also still want to retain a more personal level of communication by calling or sending a text."
Fritsch added: "The Full Monty has been designed for customers who want the peace of mind that there are absolutely no limits placed on their allowances, while also knowing they're getting market leading value for money.
"We believe our Pay Monthly portfolio offers plans to suit anyone's needs, all at accessible prices - and we're really proud to be the first to offer a plan like The Full Monty in the UK."
In October last year, T-Mobile was
banned from claiming in its marketing that it offers "truly unlimited internet"
after some consumers complained that the mobile carrier actually imposed restrictions.
> T-Mobile launches cheap Vivacity Android smartphone