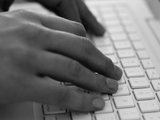 UK consumers are achieving 22% faster average broadband speeds at home than 12 months ago, but almost half could access a better service if they switched provider or package, a new report by Ofcom has said.
The average actual UK residential broadband speed was 7.6Mbps in November 2011, a big increase on the 6.2Mbps in the same time in 2010. It was also up from 6.8Mbps in May last year.
Ofcom said that this increase was mainly the result of consumers "moving onto higher speed packages", particularly those delivered over fibre-optic networks.
Last November, more than half (58%) of UK homes had a broadband connection with a headline, or advertised speed of more than 10Mpbs, up from 48% in May 2011.
However, the regulator noted that more than four in 10 broadband consumers who remain on 10Mbps packages or less could be able to get a higher speed at little or no additional cost if they switched package or provider.
For example,
Virgin Media
's 'up to' 30Mbps service typically cost just £5 a month more than its basic 'up to' 10Mbps cable service, while Plusnet's line rental and weekend calls service also costs only £5 a month more with 'up to' 40Mbps rather than an ADSL2+ connection.
This marks Ofcom's sixth report into UK broadband speeds, and previous reports have focused on the disparity between advertised 'up to' broadband speeds, and the actual service experienced by customers.
New guidelines from the UK's advertising regulators come into force in April, which are aimed at tackling the problem of customers being misled by broadband advertising.
These guidelines, first published in September 2011, indicate that any advertised speed claims must be achievable by at least 10% of the internet service provider's customers base. Where this is not the case, the ads should include a "speed range" table showing the typical speeds delivered to users.
In its research, Ofcom found that the industry average speed based on the 10% availability criteria would be just 6Mbps for services advertised as 'up to' 8Mpbs, and 14Mbps for services currently advertised as 'up to' 20/24Mbps.
Under the new guidelines, ads for these packages would have to supplement the headline speed claims with information on the typical speed range achievable by half the customers of the ISP.
Once again, Ofcom found that broadband delivered over fibre was the highest-performing in terms of speeds compared to ADSL, which uses BT's copper telephone network to provide data communications.
Out of the 13 packages covered, Virgin Media's 50Mbps package had the highest download speed, at approximately 49Mpbs.
BT's 'Infinity' fibre broadband delivered 36Mbps on average, up from 34Mpbs in May 2011. The service also achieved the highest average upload speed of 8.8Mpbs.
"It is encouraging that speeds are increasing and that consumers have a real choice of broadband service," said Ofcom chief executive Ed Richards.
"There is a real opportunity for consumers to look at the packages and deals in their area in order to receive the best value, speeds and performance available to them. We can look forward to further increases in UK broadband speeds over the next few years.
"Most households in the UK can now access superfast broadband services, and these services are set to get faster still as Virgin Media
aims to double the speeds of most of its cable services
and BT
aims to double the speeds of most of its cable services
."
Virgin Media executive director of broadband Jon James commented: "More and more people are choosing fibre optic broadband and making the most of superfast speeds.
"Virgin Media continues to deliver the UK's fastest broadband, over and above what we advertise according to Ofcom, and we're about to boost the speeds of millions of homes yet again with our doubling upgrade and the introduction of 120Mb.
"It's good to see Britain's broadband speeds moving in the right direction and the new advertising rules will, for the first time, force our competitors to be more honest about their 'up to 24Mbps' claims. We hope they'll try to keep up."
Andrew Ferguson, editor of Thinkbroadband.com, warned that the makeup of broadband advertising often means people buy packages that don't suit their needs.
"The report highlights that much of the change is down to people upgrading to the faster cable and FTTC (Fibre to the Cabinet) products as they become available," he said.
"While the focus invariably when talking about speed is the download speed, the Ofcom report does cover other important metrics such as upload speed, latency, DNS lookup time and jitter.
"Interestingly the upload speed results are generally in line with the advertised figures, which reflects the technical reality that upload is less affected by distance on xDSL products.
"Alas in advertising these are often neglected which can lead to people buying packages that are less suited to their needs, for example a first-person shooter gamer needs to pick a provider with low jitter and packet loss, not just the provider who wins the download speed battle."
> Sky to challenge BT, Virgin Media with fibre broadband