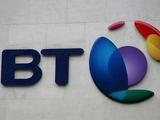 BT
has announced plans to roll out "ultra-fast" broadband to homes and businesses next year, offering some of the fastest speeds available in Europe and the world.
The telecoms giant said today that more than 7m homes can now access broadband over fibre-based networks, while it will start
doubling the speeds of its infinity service, from 40Mbps to around 80Mbps
, earlier than initially planned.
Around two-thirds of households and businesses in the UK should be able to access the faster speeds by the end of 2014, it said.
BT has also announced a new on-demand fibre-to-the-premise (FTTP) broadband service, after running a successful trial of the technology in St Agnes, Cornwall.
The majority of BT's fibre network is linked to cabinets, or junction boxes on roads, while the actual connection to the home is over copper wires, which can cause drops in the speeds delivered.
But the firm says that the new FTTP service allows additional fibre to be run "on demand" to a home or business in a Fibre to the Cabinet (FTTC) enabled area.
BT said that the technology has the potential to "transform the UK broadband landscape", as it would enable speeds of up 300Mbps to be made available "anywhere in BT's fibre footprint where a customer requires it".
The company feels that the top speed would most likely suit medium-sized businesses needing to send large amounts of data, while local authorities could also benefit. There has been no indication as yet how much the service will cost, but it is likely to be high.
BT will conduct more trials of FTTP on demand this summer with a view to making the service commercially available by spring 2013.
It will also introduce a new faster variant of FTTC broadband this spring, doubling downstream speeds to 80Mbps, while upstream speeds will also be faster at up to 20Mbps.
Openreach chief executive Olivia Garfield said: "FTTP on demand is a significant development for Broadband Britain. Essentially, it could make our fastest speeds available wherever we deploy fibre. This will be welcome news for small businesses who may wish to benefit from the competitive advantage that such speeds provide.
"We are also doubling the speed of our standard fibre broadband this spring giving ISPs the chance to offer speeds of up to 80Mbps. This will ensure that residential customers have world class speeds for all their family's needs."
Andrew Ferguson, the editor of Thinkbroadband.com, said that BT's announcement is a "major game changer" towards the government's aim of the UK having the best broadband by 2015.
"BT has had lots of criticism over its largely FTTC roll-out to date, but today's news is a major game changer, and gives people an option at least now," he said.
"For sure the digital landscape of the UK is changing, and today's news may put us on course to being the best in Europe by May 2015."
Also today, BT reported pre-tax profits for the three months to the end of December of £652m, 48% higher than a year earlier. However, revenue fell 5% to £4.77bn.
> Sky to challenge BT, Virgin Media with fibre broadband