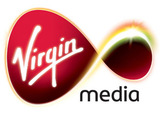 Virgin Media
returned to profit in the fourth quarter of last year, and doubled the number of customers taking its converged TV service powered by TiVo, it has been announced.
Strong demand across its TV and broadband products helped the cable operator make £48.2m in the final three months of 2011, compared to a loss of £73.8m in the previous quarter.
Revenue was up 2% to £1bn in the quarter, while it was up 3% overall for the year to £4bn. Virgin's results also showed annual net income of £76m, the first time the firm has posted a full-year profit.
Virgin doubled the number of customers subscribing to its Tivo service in Q4, with 273,000 net additions. The total customer base for TiVo is now 435,000, or 12% of Virgin's total pay-TV base, although the firm recently
caused controversy with the announcement of forthcoming 66% price hike for new customers
.
Overall, the company added an extra 15,000 customers in Q4. Average revenue per user was £47.85.
Virgin welcomed 56,100 pay-TV customers in the three months to bring its total base to 3.8m for the full year. Virgin said that 60% of its customers now take a high definition channels package, while 72% regularly use the video on-demand platform, generating 90m views every month.
Superfast broadband customers, those taking a service of 30Mbps or above, were up 133,000 in Q4. Overall broadband customers were up 30,000 in the quarter, and 579,000 for the full year.
Virgin recently announced that its 100Mpbs broadband service, the fastest speed commercially available in the UK, is
now accessible by 10m households in Britain
.
The company has also pledged to double the broadband speeds of its customers taking packages up to 50Mpbs, and increase the 100Mpbs service to 120Mpbs under a network upgrade programme funded by proceeds from the sale of its 50% stake in UKTV.
The Virgin Mobile division has benefited from recent publicity campaigns to add a record 101,000 net new customers in cable homes in the final quarter of 2011. The overall Virgin Mobile contract customer base was up by 26% for the full year to 1.5m.
"Our strategy of focusing on customers who want more from the digital world is paying off. With the number of TiVo customers doubling in the final quarter of the year, our new TiVo service is attracting both new and existing customers," said Virgin Media chief executive
Neil Berkett
.
"Since its commercial launch mid-way through the year, the number of TiVo subscribers has grown to almost half a million with a large and growing proportion now using its next-generation functionality on a regular basis.
"Demand for better broadband also continues to grow fast, with around half of new customers choosing superfast speeds. The combination of the best TV experience and the best broadband has enabled us to acquire more new customers in the quarter."