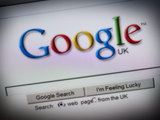 Google
has won a significant victory against 32 domain names that capitalised on web users misspelling its web address, including Gougle.com, Go0gle.com, and the rather marvelous sounding goggleemail.com.
The Next Web
reports that the US search giant filed a complaint at the National Arbitration Forum on January 5 against a Hong Kong-based operator, which it claimed owned a number of domain name derivatives of Google.com.
Many companies snap up domain names that feature subtle (and not so subtle) variations of popular web address, as people often misspell the web names in their browser searches. This opens up the opportunity to capitlise on the accidental web traffic and direct the users to other content.
After the unnamed Hong Kong operator failed to submit a response to the proceedings, the National Arbitration Forum has ruled that the 32 domain names it owned should be transferred to Google with immediate effect.
The forum asserted that all domains met the main requirements to be transferred to Google under Internet Corporation for Assigned Names and Numbers (ICANN) rules.
This includes that any domain names registered must not be "confusingly similar to a trademark or service mark" of another firm, and that any registered names must not be "used in bad faith".
Below is the full list of domain names gained by Google:
geoolge.com
gggoogle.com
ggolge.com
ggoole.com
go0gle.com
gogelmail.com
goggleemail.com
gogglemails.com
gologle.com
googemail.com
googer.com
googlae.com
googlecalander.com
googlede.com
googledevice.com
googleen.com
googlehomepage.com
googleparking.net
googlepictures.com
googletr.com
googlev.com
googlp.com
googlse.com
googlu.com
googne.com
googole.com
googu.com
goolggle.com
goolgle.com
goolglemail.com
gooogly.com
gougle.com
> Google, Bing accused of facilitating illegal music downloads
> Google head of Kenyan ops 'fired over Mocality data scalping'