0
Tech News
'Snake': Classic mobile game tops iPhone app chart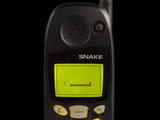 Classic mobile game
Snake
topped the chart of free iPhone apps last week, while
Grand Theft Auto III
soared to summit of the paid-for iPad apps.
According to official App Store chart data for the week ending February 19,
Snake
unseated Imangi Studios' ever popular
Temple Run
as the leading free app on iPhone.
FujiCubeSoft refreshed the 1998 dot matrix game that was made popular on Nokia phones for Apple's iPhone. The game involves players guiding a snake to eat dots on the screen without bumping into anything. The trick is that the snake become larger and larger, making it even harder to avoid crashing into its own body.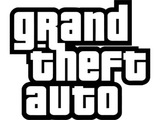 Clear, the
new to-do list app that focuses on touchscreen gestures
, featured fourth on the paid-for iPhone list, while Rockstar Games
Grand Theft Auto III
, released on mobile platforms to mark its tenth anniversary, was the second most popular paid-for iPhone app.
Grand Theft Auto III
was even more popular on the iPad, where it led the paid-for list. Rockstar's
Grand Theft Auto: Chinatown Wars HD
came in seventh place on the chart.
Watch the
Grand Theft Auto III - Tenth Anniversary Edition
trailer below:
iPhone (Free):
1)
Snake
- FujiCubeSoft
2)
Temple Run
- Imangi Studios
3) Save The Pencil - Perfect Dimension
4)
MONOPOLY Hotels
- EA Swiss Sarl
5) Your handwriting personality - Movisol
6) Gumtree - Gumtree.com
7) Trial Xtreme 1 Free - Deenmedya MS
8) Toca Hair Salon - Toca Boca
9) Live Wallpapers Free - Spark So
10) Lep's World - NER Brothers
iPhone (Paid):
1) WhatsApp Messenger - WhatsApp
2)
Grand Theft Auto III
- Rockstar Games
3) The Lost City - Fire Maple Games
4) Clear - Realmac Software
5)
Ragdoll Blaster 3
- Backflip Studios
6) Lep's World Plus - NER Brothers
7) Fruit Ninja - Halfbrick Studios
8) FIFA 12 by EA Sports - EA Swiss Sarl
9) Angry Birds - ClickGamer.com
10) Keep Calm and Carry On - Back Bay Bytes
iPad (Free):
1) Dune Rider - Geek Beach
2) MONOPOLY Hotels - EA Swiss Sarl
3) Temple Run - Imangi Studios
4) Running Fred - Dedalord
5) Lep's World HD - NER Brothers
6) Top Gear: Where's Stig HD - BBC Worldwide
7) Toca Hair Salon - Toca Boca
8) Skype for iPad - Skype Software Sarl
9) BBC iPlayer - Media Applications Technologies
10) Weather Live Free - Apalon
iPad (Paid):
1)
Grand Theft Auto 3
- Rockstar Games
2) SCRABBLE for iPad - EA Swiss Sarl
3) FIFA 12 by EA Sports for iPad - EA Swiss Sarl
4) MONOPOLY for iPad - EA Swiss Sarl
5) Where's My Water - Disney
6) Grand Theft Auto: Chinatown Wars HD - Rockstar Games
7) Weather Live - Apalo
8) Pages - Apple
9) Gangstar Rio: City of Saints - Gameloft
10) Lep's World HD Plus - NER Brothers