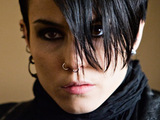 Currys
and PC World have today announced a new pay-per-view movies service going live this week, offering customers the chance to download films such as
The King's Speech
and the Swedish version of
The Girl with the Dragon Tattoo
.
The electrical retailers will launch a transactional video on-demand service, called KnowHow Movies, on March 1. Viewers will be able to watch, buy and rent a range of movies and TV shows directly from their connected TVs, smartphones, laptops and tablets.
KnowHow already has deals with some of the major film studios, including Disney and Warner Bros, along with distributor Momentum Pictures, which has the UK rights to films including Oscar winner
The King's Speech
,
Lost in Translation
and the Swedish trilogy of Stieg Larsson's
Millennium
books. New releases and studios will be added "imminently", said KnowHow.
New release movies are priced at £3.99 to rent and £12.99 to buy, while catalogue titles will cost £2.99 to rent and from £5.99 to buy. TV shows start at £1.99.
As the UK's largest electrical retailers, Currys and PC World will hope to tap into their base of around 19m customers through in-store, online and servicing operations to attract people to KnowHow and away from
other movie download services, such as one from HMV
, along with subscription services from Netflix and LoveFilm.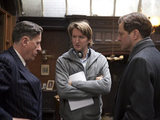 Each new connected device sold by Currys and PC World will come with KnowHow Movies pre-loaded and demonstrated by in-store staff. Customers will also be able to use the service on up to five different devices, allowing them to start a film on their tablet and then continue on the connected TV.
"With KnowHow Movies we are offering customers the most flexible service available - they will only pay for what they watch, will have access to all the latest releases instantly, and can buy and view films and TV shows on a wide range of their connected devices," said KnowHow development director Niall O'Keeffe.
"As a high street retailer we are also in the unique position of being able to help customers who are less confident with tech by showing them how to install and use the service.
"TVs and the home entertainment sector is a cornerstone of our business, and it's hugely exciting to be taking this next step and offering our customers great content to be enjoyed on their connected devices."
Initially only available on PCs and Macs, KnowHow will roll out to tablets, iOS and Android smartphones, Smart TVs and games consoles within the next six months. The company has partnered with US technology giant Rovi to manage the digital supply chain and technical platform.
KnowHow Movies will also become an Ultraviolet retailer in 2012, working closely with the Digital Entertainment Content Ecosystem, LLC (DECE) and other UltraViolet stakeholders to
get behind the new system aimed at tackling the scale of online piracy
.