Struggling video games retailer GAME Group has announced a deal with Gaikai to offer streaming of games demos on its website from this spring.
The Gaikai deal is said to be a "significant part" of GAME's strategy of building revenues from its web and digital businesses, after the firm saw its share price plummet from various problems in the retail chain.
This week, GAME - Europe's largest video games retailer that includes the GAME and Gamestation stores - confirmed that it would not be stocking any EA titles in March beyond
SSX
due to "supply issues", leading to
speculation that it will be taken over by US rival Gamestop
.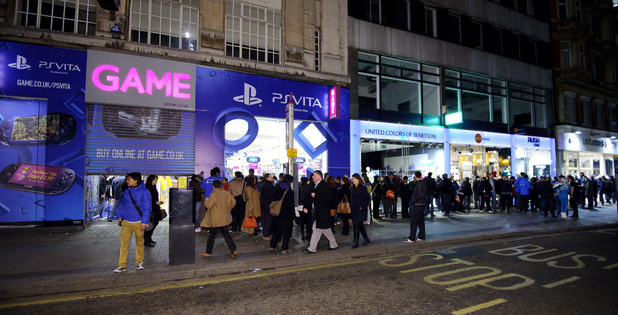 Teaming up with Gaikai enables the firm to increase its digital and online products, as well as offer new purchase methods to increase customer participation and loyalty. Games demos will start streaming on its website from spring 2012.
"We are extremely pleased to be working with GAME across Europe to help them expand their digital presence and engagement with online consumers by streaming Gaikai's portfolio of high-quality content," said Robert Stevenson, the executive vice president at Gaikai.
"As gamers continue to increase their digital consumption of the industry's best games, GAME will be well positioned to lead the way."
> GAME to close 35 stores, shut down gameplay.co.uk
> GAME given new life through lender support
> GAME share price plummets by 90% in 2011
GAME Group chief executive Ian Shepherd added: "Gaikai's ground-breaking game streaming technology fits in well with our strategy of delivering the very best range of games and gaming products to our customers.
"We are thrilled to offer our consumers the ability to instantly preview game titles right at that critical moment of the purchase decision-making and checkout process."
Founded three years ago, Gaikai uses interactive cloud gaming to enable players to access cutting-edge games over the internet without the need for custom hardware or software.
The steaming service already works with various video games retailers and technology firms, including a
recent deal with LG to bring cloud gaming to the firm's connected TVs
.
> Everything must go: Is this the death of games retail?