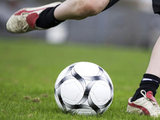 Virgin Media
has today announced the rollout of Red Button on its TiVo platform, launching with the Sky Sports interactive service.
At the end of last year, the cable operator agreed a new partnership with the BBC to bring next-generation interactive TV services to TiVo via Red Button.
The around 435,000 TiVo customers can now take advantage of more extensive sport coverage on the platform, including multi-screen viewing of multiple events at the same time.
Virgin Media said that the Red Button interactive service "form part of an exciting roadmap of new features and functionality destined for TiVo throughout the year".
> Virgin Media returns to profit in Q4, doubles TiVo customers
Leading the Red Button lineup is Sky Sports, enabling TiVo subscribers who also take the Sky Sports HD pack to take full advantage of interactivity around sporting events.
This starts tomorrow when
Football First
makes its debut on TiVo Red Button, allowing fans to access extended highlights from Premier League matches.
Further interactive services will be added from Sky Sports over the coming months, including one developed for Sky Sports F1, the new channel dedicated to Formula One that will launch on Sky and Virgin Media on March 9.
"With so much excitement building for the biggest sporting events this year we know our customers are going to love the extra dimension these interactive services will bring," said Simon Hunt, the product director of TV at Virgin Media.
"From clips and interviews to selectable camera angles and even red button exclusive shows, we're thrilled to offer Sky Sports subscribers on Virgin Media new ways to experience their favourite sports with even more depth than ever before."
Virgin Media said that it is also working with a "variety of partners" for new interactive services and apps that will "make the most of the advanced features and connectivity built into the TiVo service".
> Virgin Media rolls out TiVo update
> Virgin Media customers angry over price hike