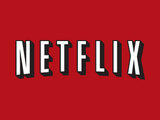 Netflix
has revealed plans to increase its presence in the UK market.
The video streaming firm told
Tech Radar
that it is planning to introduce its app to more smart TV platforms in the territory, and release branded-remote controls.
Netflix launched in the UK in January
, hitting the PlayStation 3, iPad and PC among other devices. Samsung smart TVs are the only sets to carry the service in the region, but other brands are expected to sign up in the near future.
"Smart TV is a big thing for us but at the moment it is an emerging market. Over time we hope to be on more Smart TVs in the UK. The category will grow but it is very small right now," said Netflix director Joris Evers.
Manufacturers including Sony, Panasonic, Sharp and Samsung currently produce remote controls featuring a Netflix button for the US market, a trend the firm is planning to introduce in the UK.
"We want to make it as easy as possible for people to access Netflix. What we have in America is that some manufacturers have put us on their remotes, so there are Netflix buttons which go straight to the service once they are pressed," Evers added.
"We are speaking about this with manufacturers in the UK and hope to see it happen."
Netflix launched in the UK and Ireland on January 9, taking on Amazon's LoveFilm and Sky Movies.
> Netflix: 'Exclusive movies are not our priority' - interview