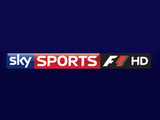 Sky
has announced a major revamp of the Sky Sports News iPad app to support multi-screen video streams, starting with the launch of the new Sky Sports F1 channel this Friday.
The satellite broadcaster, which has won the rights to show all Grand Prix live on television from 2012 to 2018, intends to offer "unparralled" coverage of the world's premier motorsport.
It also hopes to entice free-to-air viewers to its pay-TV platform with the lure of various content supporting Formula One, including its
first channel dedicated to just one sport launching on March 9
, along with an enhanced interactive multiscreen Red Button service and the new mobile app.
David Croft
, the former BBC Radio 5 Live 'voice of F1' who has opted to join Sky as a commentator, said the the Red Button multi-screen service will offer a "totally unparalleled" experience to pay-TV customers (including
those receiving Virgin Media
).
He said that viewers will be able to "be the director" by switching from the main broadcast feed to camera views inside the cockpit, or to different angles of the track.
They will also be able to access constantly updating highlights of key race incidents, or information sources such as a real-time track position graphics. The first option behind the Red Button will be in HD (with appropriate subscription).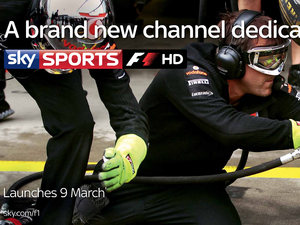 Today, Sky confirmed that the Sky Sports News app on iPad will relaunch this week as 'Sky Sports App for iPad', providing a platform for in-depth sports news coverage backed up by live feeds of channels via the the Sky Go multiplatform service. This approach is instead of the firm launching dedicated apps for each sport it covers.
The Sky Sports F1 broadcast feed and multi-screen experience will extend to the new iPad app, in what Sky is calling 'race control', enabling users to flick between the different streams as they choose.
A central interface shows the main F1 broadcast in a big central screen, with two layers of additional video feeds at the top and the bottom. Users can click on any of these windows to transfer them to the big screen.
Sky also today showed off what it claims is a world first in iPad video streaming - split-screen - in which two feeds are shown on the app at the same time side by side. This will not available at launch for the Sky Sports App, but Sky expects to introduce it in the spring.
Alongside the video feeds, the app also has a bar on the right hand side that features comments from fans via social media networks.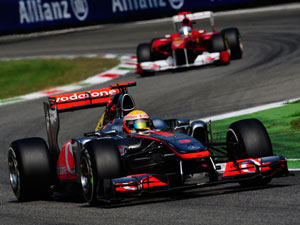 Sky has contracted long-time app partner ScribbleLive to curate the social media feed, picking out not just messages from those who have put in the specific hashtag, but also drawing from people deemed "influential" in discussing F1.
ScribbleLive was selected ahead of Zeebox, the social TV firm in which Sky recently took a 10% stake, because it was deemed "too early" to effectively use the Zeebox 'virtual couch' technology. However, this could be integrated into the app in future.
Sky believes that the app will work both as a standalone way to watch Sky Sports F1 on the go and a 'second screen' experience involving users watching the main feed on their TV and then complementing their viewing via the iPad app with race information or multi-screen coverage.
Criticism has been aimed at the fact that Sky's rights deal for F1 means half of each season's races will only be available live on pay-TV. Technically, someone who does not want to get Sky can access Sky Sports F1 by signing up to Sky Go, but the cost of this is around the same or even more than just getting the Sky satellite package.
The satellite broadcaster is likely to use the new Sky Sports App for increased coverage of other sports in the future, with cricket and multi-game football nights seeming to be particularly suited to the experience.
The Sky Sports App for iPad is not live yet, but it is likely to launch in the App Store by this weekend. Anyone who has already downloaded the app will be automatically updated with the new version. Sky said that it has no plans to launch the app on Google Android tablets, down to superior "usage and scale" on Apple's tablet.
Alongside the app and channel details, Sky also confirmed that its new Sky Sports F1 magazine show launching this Friday will feature a 'virtual car'; a 3D model that will appear on screen and enable analysts Ted Kravitz and Anthony Davidson to show important technical details in action, such as how downforce works.
Sky Sports F1 will launch in standard and high definition on March 9 at position 408 on Sky's electronic programme guide. It will also be available in SD on Virgin Media. The first Grand Prix of the season, in Australia, will air on the channel the following weekend.