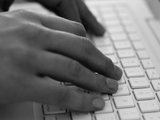 Chancellor George Osborne has today announced the cities that will share a £100m funding pot to equip them with super-fast broadband.
Birmingham, Bristol, Leeds & Bradford, Newcastle and Manchester have all successfully bid to become "super-connected cities", along with the four UK capitals - London, Edinburgh, Cardiff and Belfast.
The 10 cities will share £100 million to help deliver 'ultra-fast' broadband, which the government hopes will drive growth, attract new business and transform the way local services are delivered.
In his Budget today, chancellor George Osborne also announced a new £50 million fund that will be used to bring super-fast broadband to even more UK cities.
First
revealed in Osborne's autumn statement
, the super-connected city plan will aim to create citywide networks in 10 urban areas delivering download speeds of "at least 80Mbps".
The ten proposals will involve around 1.7 million premises and 200,000 businesses being connected to super-fast broadband by 2015, while 3m residents will get access to a wireless network.
Osborne said: "These bids have the potential to create in the UK ten of the best cities in the world for broadband connectivity."
London is in line to get the biggest share of the funding, at £25m, while the joint proposal from Leeds & Bradford is bidding for £14.6m and Belfast hopes to secure £13.7m.
The exact level of their awards will depend on more detailed plans, due to be submitted by July.
Thinkbroadband editor Andrew Ferguson said that the Budget recognises the importance of broadband in enabling UK business to compete on the global stage.
Alongside welcoming the £100m funding pot, he also noted that strong lobbying from locations such as Brighton & Hove has led to the £50m being set aside for smaller cities to also get a broadband boost.
"The level of funding is at a low enough level that it should not cause distortion to the market, but should allow cities to ensure that commercial operators provide service across all parts of a city, rather than the patchy nature many suffer," said Ferguson.
"Whether this will be enough to pull the UK ahead of the pack, and accelerate ahead of the rest of Europe and compete with the Far East with regards to broadband infrastructure, the amounts seem small, but as with the BDUK spending, £100m from Westminster, will be match funded by the local authority and similar funding from private companies, meaning that there may actually be £300m or more to spend in these ten cities."
> Lords committee to review government broadband plans
Also today, the chancellor provided more details on the mobile element of the government's £780m investment pot for improving the UK's digital infrastructure.
The government hopes to ensure businesses have the mobile network coverage to grow their operations, particularly in rural areas. Ministers have set aside £150m for a mobile infrastructure project targeting areas with no or limited coverage.
Under the plans, mobile coverage will be extended to a further 60,000 UK homes and businesses, increasing overall network coverage to around 99.9%.
Ministers have also identified 10 priority roads where mobile coverage should be extended, including the A2 in Northern Ireland, the A169 in Yorkshire and A82(T) in Scotland. These roads are said to be used by 100,000 travellers every day.
> UK games industry secures tax relief in 2012 Budget