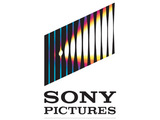 Sony Pictures Home Entertainment
has announced plans to release UltraViolet-enabled discs in the UK.
The tech giant's film arm will support the virtual locker service from June, enabling users to play media on a variety of devices, reports
TechRadar
.
"Sony's announcement is fantastic news for UK film fans, the vast majority of whom are ready and very willing to pay for legal film, TV and video online and are looking for the industry to provide them with convenient, value-for-money services," said Liz Bales of the Industry Trust for IP Awareness.
"UltraViolet offers this and more. It enables film fans to enjoy their content on their own terms, with the chance to move seamlessly between disc and digital formats."
UltraViolet went live in the UK on Boxing Day last year with the DVD and Blu-ray release of
Final Destination 5
, but has been around in North America for longer.
Twentieth Century Fox continues to resist releasing discs supporting the format, but maintains that it is interested in the technology.
Jack & Jill, The Vow
and
21 Jump Street
will be the first Sony releases to support the UltraViolet.
> Amazon announces UltraViolet deal at CES