Crackle, the multiplatform video entertainment network owned by
Sony
Pictures Television (SPT), has launched on the Sony Entertainment Network (SEN).
Users can now access ad-supported, full-length films and TV shows from Crackle on Bravia TVs, Blu-ray Disc players, Blu-ray Home Theatre Devices and Network Media players.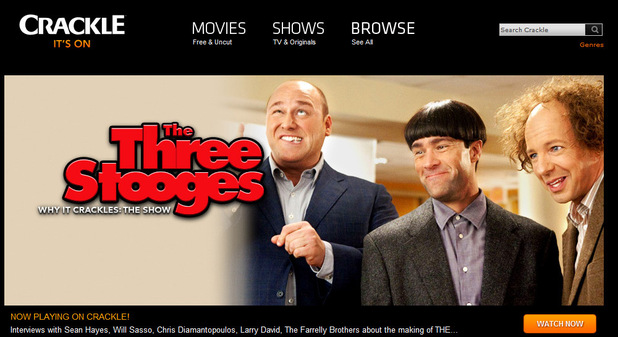 Crackle, formed after SPT acquired Grouper for $65m in 2007, streams a range of films across genres including action, comedy, crime, horror, thriller and sci-fi, along with hit TV shows and original Crackle programming.
Titles are updated monthly from Sony-owned studios, including Columbia Pictures, TriStar Pictures, Screen Gems and Sony Pictures Classics.
Eric Berger, the executive vice president of digital networks SPT, said: "Crackle draws viewers in with its unique offering of ad-supported Hollywood films and television series.
"By making our collection of content available on even more devices in the UK, we're bringing an unparalleled viewing experience directly to consumers through their internet-enabled televisions."
On the SEN, Crackle will sit alongside other third party video streaming services, including LoveFilm and BBC News, as well as Sony's own Video Unlimited pay-per-view movies service.
"The addition of Crackle to the Sony Entertainment Network shows our commitment to develop the range of content available on Sony products," said Edd Uzzell, Sony Category Development Manager.
"All of our consumer products - whether that is a Bravia, Vaio, tablet or Xperia - are designed to provide the best quality content possible, and having great content providers offers consumers greater choice for their home cinema experience."
The launch of Crackle on Sony devices expands the service's UK presence, which already includes the Crackle website (www.crackle.com),
Xbox LIVE
, Roku Streaming Players and Apple (iPhone, iPad, iPod touch) and Android devices.
Yesterday, Sony
announced plans to cut 10,000 jobs and revitalise its TV business
as the struggling firm looks to return to profit following consecutive annual losses.
> Sony looks to the future with Sony Entertainment Network