IKEA
has announced that it is entering the consumer technology market after striking a deal with China-based TCL Multimedia.
The Swedish retailer will stock exclusive furniture with built-in television screens, wireless sound systems and CD/DVD/Blu-ray players.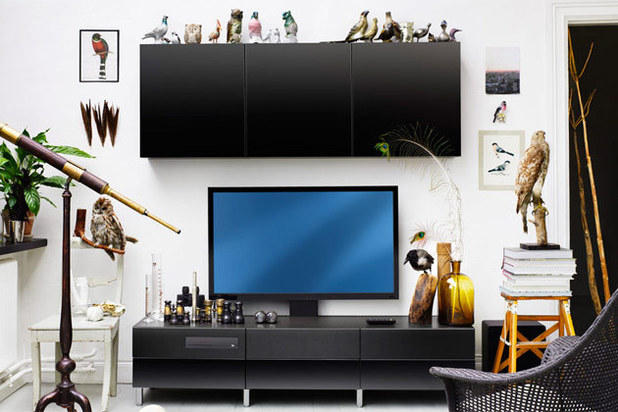 "This is a large step for us. We will have an offer that is unique in the market," IKEA's living room chief Magnus Bondesson told
Reuters
.
"We are launching a new concept where you in one place can buy your furniture and your electronics - designed for and matched with each other from start."
The furniture was designed with eliminating living room clutter in mind, and will retail from around 6,500 Swedish crowns (£602), according to IKEA sales chief Tolga Oncu.
"We've had very clear signals from customers that there is a need to be able to buy and integrate home electronics with the furniture in a simple way," he said.
"With the way IKEA works, the way we can offer our products at the lowest prices on the market, we are convinced that this will be a really big success."
IKEA is the world's largest furniture maker with 294 stores in 26 countries. The TLC venture marks its first steps into the consumer technology sector.
> Panasonic 152-inch television goes on sale in Harrods
> More tech news