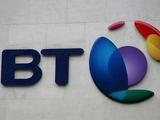 BT
has revealed that its fibre network is now available to 10 million households.
The communications firm, which also announced a rise in annual profits, hit the milestone six months ahead of schedule.
BT has invested £2.5bn in fibre technology, with the ultimate goal of bringing the service to 16 million UK premises, or two-thirds of the country, by 2014.
"Our engineers have worked tirelessly this past year and BT has made a real commitment to the UK's infrastructure," said chief executive Ian Livingston.
"Rolling out fibre is no easy task and so to have passed 10 million premises in such a short time is fantastic. Our roll-out is one of the fastest in the world and our engineers deserve lots of credit."
The company revealed a 16% increase in annual profit during a period of economic downturn, with revenue dipping by just 1.9%.
Livingston added: "In what remains a challenging environment we have delivered another year of growth in profits and free cash flow.
"Our financial strength has allowed us to invest in the business, make a £2bn payment into the pension fund, reward employees and deliver double-digit growth in shareholder returns."
Competitor Virgin Media
announced last month that its flagship 100Mbps service had passed the landmark figure of 10 million properties
.