0
Tech News
Toyota unveils Nintendo DS-controlled navigation system
Toyota has unveiled a tool which enables motorists to control their vehicle's navigation system using a
Nintendo
DS.
Kuruma de DS, recently showcased at a Tokyo press conference, consists of a DS cartridge that interacts with the car manufacturer's Smart Navi system via Bluetooth.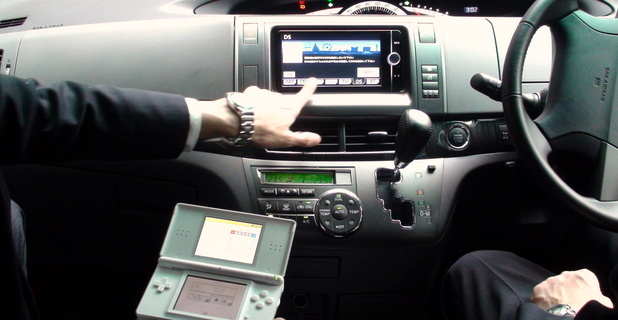 Drivers can their use the gaming system to view maps, edit destinations, and check their speed,
Kotaku
understands.
Toyota's Smart Navi system is priced at ¥206,850 (£1,616), while the DS cartridge costs ¥7,329 (£56). The technology is expected to be exclusive to Japan.
Nintendo's 3DS hit the milestone of 5 million units sold in February this year, making it the fastest system to hit the landmark figure in the territory.
Kuruma de DS launches in Japan on June 1.