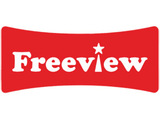 Freeview
has urged the UK government to revise its plans to introduce 4G networks to Britain, claiming that mobile operators should foot the cost of protecting viewers' television services.
An estimated 2.3 million households are
at risk of losing their TV signals due to 4G interference
, with the coalition pledging to invest £180 million in providing filters to counter this.
However, Freeview has warned that this figure is not high enough, pointing out that customers will still have to fork out a combined total of £200 million to maintain the TV services they currently have.
Ilse Howling, Managing Director of Freeview, said: "It is vital that any strategy listens to what consumers want and need. We strongly believe that the Freeview homes should not be subject to further inconvenience and additional cost to make way for mobile broadband.
"The government has committed to recouping the cost of protecting viewers from interference, using proceeds from the 4G mobile auction. However, this will still leave viewers to bear a substantial proportion of the cost.
"The mobile phone operators will be the ultimate beneficiaries of this new service, and we believe that they should pay to mitigate the television interference according to the 'polluter pays' principle."
Freeview is calling upon the government to revise its plans pertaining to three core areas. Firstly, the service provider points out that users with more than one television set should not incur expense for the additional filters they require.
Secondly, the company has said that customers in multiple dwelling units should not have to shoulder the cost of the professional installation work required; and finally, Freeview is calling for better support for the elderly who may need assistance installing their filters.
Howling added: "Free, quality television is part of this nation's DNA. Almost 90% of Freeview homes and 75% of second set homes would be unhappy if Freeview were no longer available. It is crucial that as an industry we don't turn a blind eye to consumers but ensure that technology evolves in line with what people want.
"It is critically important that the government finds the best way to get both - protecting free TV and addressing the need for superfast broadband."
Everything Everywhere, a venture between Orange and T-Mobile, is working towards
introducing 4G networks to Britain on a wide scale
.