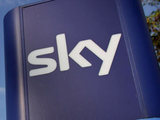 Pay-TV giant
Sky
is in negotiations with mobile giant Everything Everywhere over launching its own mobile service, according to a newspaper report.
Sky already offers broadband and landline services to customers, on top of its core offering of satellite television.
But cable-based rival Virgin Media is able to offer a 'quad-play' service as it operates Virgin Mobile, made possible via a Mobile Virtual Network Operator (MVNO) agreement, involving a provider 'piggy backing' on a mobile network.
The Sunday Times
yesterday (May 27) reported that Sky is in talks with Everything Everywhere about buying a portion of spectrum that the mobile firm
has to sell as part of the joint venture deal between Orange and T-Mobile
.
Sky would be able to build its own network after buying the spectrum, but the paper noted that shareholders will most probably be concerned over the £3 to 4 billion cost attached to that strategy.
The satellite firm could instead look to purchase an existing network operator, such as the UK arm of Hutchison Whampoa, after the firm said that it may pull out of Britain if the planned 4G auction does not favour the smaller operators.
> Sky to face no action in pay-TV movies investigation
Possibly the most likely course of action, however, would involve Sky agreeing its own MVNO deal with Everything Everywhere to start offering mobile services direct to customers.
But Sky, which is 39.1% owned by News Corporation, also owner of
The Sunday Times
, said that it has "no plans" to launch a mobile service.
In a statement to
Reuters
, a Sky spokesman said: "As you might expect we regularly meet with a wide range of companies to explore and understand potential opportunities.
"While we continue to extend our leadership in mobile content, we currently have no plans to offer mobile access beyond our existing public WiFi network."
> Everything Everywhere hits out at 4G early opponents