0
Tech News
Samsung Galaxy S3 takes on iTunes with new Music Hub service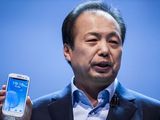 Samsung has launched Music Hub, a new cloud-based music locker, radio and store for the Galaxy S3 smartphone that will take on Apple's iCloud and iTunes.
On the day that
the Galaxy S3, Samsung's new flagship smartphone
, was released in Germany, the Korean firm has launched its first ever digital music service created right from scratch.
Music Hub will give Galaxy S3 owners access to over 19 million songs on their device. Working similarly to iTunes Match, Music Hub also scans a user's own music library and matches their stored songs with higher quality versions from the store catalogue.
Initially launching just for the Galaxy S3, the service will be offered in both a free and premium price plan, costing £9.99 per month.
Users of the free service will be able to access the store and listen to 30-second previews of music tracks before deciding whether to make a purchase.
Premium customers can stream an unlimited number of songs from the library, as well as access to the match service. They can also upload music to be stored on remote, cloud servers and then access it on a PC and up to five mobile devices.
Samsung hopes to introduce more price tariffs in future, as well as launch the service on its connected TVs and tablets.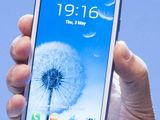 T.J. Kang, the senior vice president of Samsung Electronics' Media Solution Centre, told
Reuters
: "Samsung is not known for our content services; we make good hardware products but we haven't done much in the content space but that's changing.
"We are doing it to create a better experience for our users. There are things we could do better if we have complete control over all of the service."
Alongside the store and match aspects, Music Hub also allows Samsung consumers to make recommendations to others, create personalised radio stations and access a web-based player for listening to music on PC.
Kang said that Samsung hopes to build an app for Apple's iOS devices in the future so that people can access Music Hub on their iPhone.
Samsung's Music Hub will compete with rival music stores on its Android-powered Galaxy S3, including services from Google and Amazon, along with the likes of Spotify and Deezer.
However, Samsung feels that the combination of music locker, store and personalised radio service makes Music Hub a unique consumer offering.
Daren Tsui, the chief executive of mSpot, the Samsung subsidiary behind the streaming aspect of Music Hub, said: "We believe that today's mobile market must have an open mobile music system - one that offers all kinds of services across different devices. Music Hub removes all the barriers to your music."