Philips
has launched its Fidelio range of wireless Hi-Fi devices.
The hardware comes with three different speaker sets for kitting out small, medium or large rooms.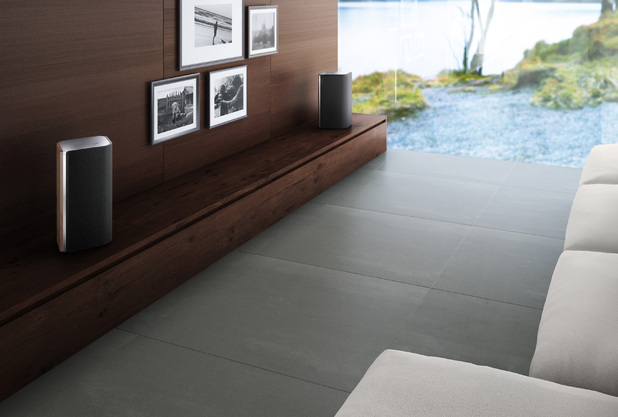 Philips's AW3000, AW5000 and AW9000 have been crafted in diamond shapes for both design and sound output purposes. The wireless system is controlled by the Philips AirStudio app for iOS and Android devices.
The Fidelio Hi-Fis also feature internet radio functionality and Napster support, though streaming services such as Spotify, Last.fm, and Deezer will not be available at launch.
Philips faces stiff competition in the sector from Sonos, whose Play devices are compatible with streaming services. However, the Fidelio range is being billed as a more cost effective alternative.
Philips's Fidelio AW3000, AW5000 and AW9000 are priced at £200, £300 and £500 respectively. The budget AW1000 and AW2000 models will be released in September, priced at £150 and £250.