2
Tech News
BT study reveals social media gender divide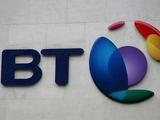 Twice as many women as men would miss social media if the internet ceased to be, according to a study by
BT
.
Research from the network provider suggests that 18% of females would miss social networking the most if the internet never existed, in comparison to just 7% of males.
Of those quizzed, 29% of men said that they would miss the day-to-day ease of admin such as online banking and deal searches more than any other online service.
The BT Infinity survey also challenged stereotypical gender roles, revealing that 9% of female participants regularly engage with online gaming, compared to 8% of males.
Men apparently share more media on websites such as Youtube, Vimeo, Flickr and other sites, with 13% regularly engaging in this activity compared to 6% of the opposite sex.
When it comes to online shopping, women are leading by a narrower margin than expected, with 38% compared to the men's 30%. It was also found that 10% more men than women use the web to access knowledge and information services.
Discussing the results of the survey, John Petter, managing director at BT's Retail Consumer division, said: "This research makes it clearer than ever how the nation has embraced the internet across all aspects of life and, in particular, the different way men and women use the internet.
"People now take for granted that they can manage their life all in one place, from shopping and banking to entertainment and social media. That's why BT is investing in super fast broadband; so our customers can juggle all of their internet needs using BT Infinity which is eight times faster than the UK average."
Overall, the BT Infinity survey found that 5.6 million UK residents use the internet for entertainment, with 45% of the total participants confirming that they use social media on a regular basis.