0
Tech News
Google Android activations top 900,000 per day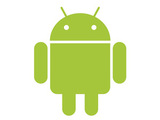 Google Android boss Andy Rubin has said that there are now more than 900,000 devices running the operating system being activated daily, and denied speculation that he is about to leave the firm.
US blogger Robert Scoble claimed on his Google+ page at the weekend that Rubin was preparing to leave Google for a mystery startup called CloudCar.
However, that promoted Rubin to use his Twitter feed to deny the speculation and supply some more information on Android.
In only his eleventh tweet since joining the microblogging site in 2010, Rubin
wrote
: "No plans to leave Google. Oh, and just for meme completeness - there are over 900,000 android devices activated each day :-) @Scobleizer."
The 900,000 level is up moderately on the 850,000 per day figure announced by Rubin at Mobile World Congress in February.
In a later post on
his Google+ account
, Rubin explained how the rumour of him leaving Google had got "factualized".
"Cloudcar are a group of friends who I give free office space to in my incubator in Los Altos," said Rubin.
"Revel Touch (Mar Hershenson's company: www.reveltouch.com) is another cool company that shares this space. I'm not joining either one and I don't have any plans to leave Google."
Rubin added that he would see people on June 27, when the Google I/O developer's conference gets underway.