Goal-line sensors may still be a pipe dream but everything from the Adidas Tango 12 ball (perfectly spherical, forged from butyl rubber, tested in eight countries) to the record numbers of viewers watching in eye-popping HD or online and on the move made Euro 2012 an event infused with impressive tech advancements.
BBC Sport declared: "It's turned out to be a high-quality tournament, the football's been very good." But the technological aspects of this huge event needed to be rather special, too.
In January 2011, UEFA announced
Orange
as its official technology partner and the immense task of utilising the latest generation ROADM transmission network (an advanced-capability fibre optic system) began.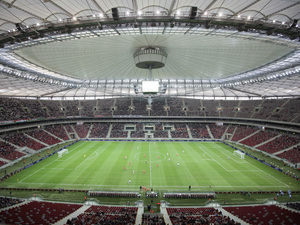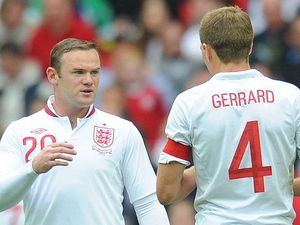 The challenge? To transmit audio and video images from the pitches back to an International Broadcast Centre in Warsaw, for broadcast into millions of homes around the world. A tournament of this size is not just a test for footballers, but for telecoms companies as well: UEFA predicted a global viewing figure of 250 million for the final in Kiev.
"It is true to say that there is no football without television," said UEFA President Michel Platini, underlining the critical importance of getting things right at the IBC's opening ceremony.
Digital Spy
was fortunate to go deep within the high-security building, usually used as an exhibition centre. The IBC's 'Master Control Room' receives TV signals from all eight stadiums in Poland and Ukraine via fibre networks, and distributes them to broadcast partners.
Orange's cutting-edge technology means that data transmission from the Polish-Ukranian border to the IBC can hit staggering speeds of 130Gb/s: enough to upload an entire Blu-ray movie in one second and more than enough to cope with the 32 HD match cameras.
Broadcasters from various nations rely on these feeds and are based within neighbouring but separate erected wooden units within the IBC, including the BBC, Al Jazeera and ITV. Each is then able to send their unique final content back to viewers at home, complete with graphics and presentation.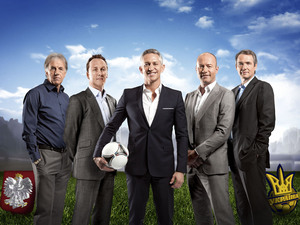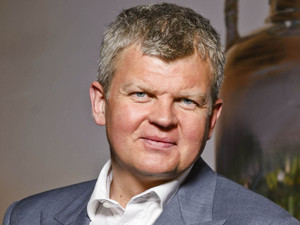 Unsurprisingly for an operation of this magnitude, the official equipment required at various locations forms a sizeable list:


Data transmission services included over 6,000 hot spots and network access points


2,500 km of optical cabling


Almost 1,300 TV monitors for commentators


1,400 IT support staff


1,300 ISDN lines, 1,757 SIM cards


7,000 networking ports


Over 1,000 laptops


Changing public viewing habits and demand has driven this technological advancement: a recent survey by Everything Everywhere stated that 42% of men used their smartphone to follow Euro 2012, through browsing the internet for results or following live scores and news feeds.
For the first time ever, the Spain versus Italy final was filmed in 3D by 11 dedicated cameras at the behest of UEFA's partner broadcasters.
Excitingly too, UEFA is working on an iPad and Android app which would allow viewers raw access to the multiple feeds from cameras, enabling users to define what they watch and when, including almost-instant replays from any vantage point.
Users will be able to select viewing angles from outside of the stadium to inside the goal mouth, giving an unprecedented and unique viewing experience. It's likely that a commercial or broadcast partner would make the app available to viewers within each country, topping off the video content with instant match statistics, scores, photos, player info and more, for a comprehensive - and no doubt thrilling - service.