Sky has introduced a new second-screen experience for Premier League coverage on the Sky Sports for iPad app.
Launching for the start of the new Premier League season, the iPad app update brings fans in-depth, real time information and statistics about matches, teams and players to create a richer experience.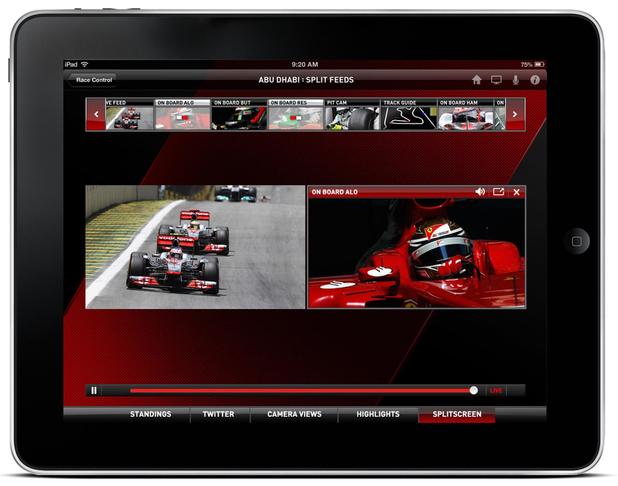 The second-screen experience, which went live yesterday (August 19) for Sky's opening fixture Wigan v. Chelsea, is designed to tap into the growing number of people who watch TV while also using another screen, such as an Apple iPad.
Content and information on all aspects of the game and players is now housed in a new 'Football Match Centre' area within the Sky Sports for iPad app, available at no extra cost to Sky Sports customers.
Accompanying all Premier League matches broadcast live on Sky Sports, the centre is designed as a way to help customers enjoy Premier League football "like never before".
Features in the new Football Match Centre include in-depth player stats including full squad listings, team lineups, formations and profiles with appearance statistics and Sky Sports Fantasy Football points.
There are a range of match day stats available, such as the number of shots on and off target, yellow and red cards and passing success rates.
Users can access information on a team's past form, including stats for the last six matches, along with a curated Twitter feed aggregating football fan commentary about the match being watched.
The football companion experience follows the successful launch of the Race Control section of the Sky Sports app for iPad, which included companion information and live video feeds around Formula One races, along with
a split-screen video feature
.
Another companion experience will soon be launched for Sky's Champions League football coverage, followed by a similar offering for golf fans around the Ryder Cup in September.
Sky's director of digital media Dave Gibbs said that the second-screen experience is about offering extra value around the Sky Sports subscription.
"We know that Sky Sports customers want the latest stats and facts about their favourite teams and players, and the new Football Match Centre within the Sky Sports for iPad app does just that," he said.
"With over half a million downloads since launch, we hope that the addition of a football second screen experience to the iPad app will continue to excite fans, providing an intuitive and innovative way to follow the match included as part of their Sky Sports subscription.
"The update builds on the success of the Formula One and Masters second screen experiences which add more depth to a viewer's enjoyment of our linear channels."