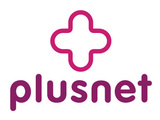 Internet service provider
Plusnet
has today (August 21) announced a series of changes to its fibre broadband products, boosting the headline speed offered to 76Mbps.
Yorkshire-based Plusnet intends to offer customers its new Plusnet Extra Fibre service, delivering an 'up to' 76Mbps speed with a 250GB usage allowance for £19.99 per month. Upload speeds on the package are 'up to' 19.5Mbps.
This follows a recent network upgrade by BT Infinity, which wholesales fibre network to Plusnet.
According to
recent Ofcom speed tests
, BT's 76Mbps fibre service delivers a 58.5Mbps average actual download speed, and an average upload rate of 15.6Mbps.
Plusnet claims that its Extra Fibre package is up to eight times faster than the average ADSL broadband service, which is delivered over copper wires rather than fibre.
Alongside offering the increased speeds, Plusnet has increased its usage allowances for Plusnet Extra Fibre, from 120GB to 250GB, as it attempts to woo customers.
> Jeremy Hunt: UK to have fastest broadband in Europe by 2015
The firm has also introduced a new Fibre Value product that delivers an 'up to' rate of 9.5Mbps with a 40GB monthly usage, priced at £16.49 per month.
"Customers' internet habits have changed considerably over the last 12 months. People are using more bandwidth and services that demand faster speeds. Our new fibre products not only meet this demand but do so at a compelling price," said Plusnet chief executive Jamie Ford.
"The new fibre product has been making real lifestyle changes too. One-quarter of our trialists said they work from home more and close to two-fifths say they now use internet-enabled devices as a means to entertain guests to their home."
Virgin Media's 100Mbps service remains the fastest currently on the market, delivering average actual speeds of 88.3Mbps over a 24-hour period, according to Ofcom. Virgin has also been upgrading these customers to an 'up to' rate of 120Mbps.