18
Tech News
Apple iPad Mini 'revealed' in pictures
A whole batch of images has been released online that supposedly depict the full body and casing of Apple's rumoured iPad Mini.
The photos, published by
NoWhereElse.fr
, appear to
match up with previous speculation that the new tablet will be akin to a larger iPod Touch featuring thinner side bezels
.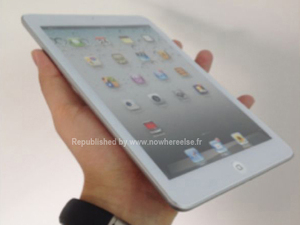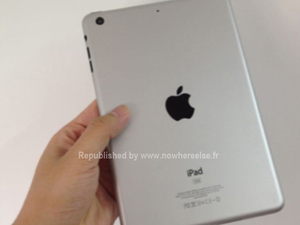 Alongside various images of the tablet,
NoWhereElse
has also released a picture showing comparisons of the back casings of the iPhone, iPad Mini and the iPad.
At the weekend, NoWhereElse also
published a series of images supposedly of Apple's new smaller dock connector
that is expected to launch with the also rumoured iPhone 5.
The iPad Mini is expected to be a competitor to Google's Nexus 7 and Amazon's Kindle Fire, both of which are small screen tablets that come with cheaper prices than the original iPad.
Whilst the Nexus 7 and Kindle Fire models are fitted with 7-inch screens, the iPad Mini is expected to come with a 7.85-inch display, compared to the 9.7-inches in the current model.
It is thought that the tablet will not launch tomorrow (September 12) alongside the iPhone 5, but instead be
unveiled at a separate launch event in October
.
Photo gallery - alleged images of Apple's iPad Mini: