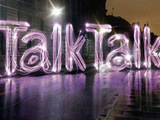 TalkTalk
remains the most complained about broadband and landline service provider, according to Ofcom.
The operator has topped the watchdog's chart of the worst offenders since it began keeping records in October 2010, but the volume of complaints is apparently in decline.
During the second quarter of 2012, Ofcom handled 0.53 complaints per 1,000 of TalkTalk's landline customers, making the company the only operator whose landline complaints were above the UK average.
The regulator reported 0.42 complaints per 1,000 TalkTalk broadband customers, also above the national average, but BT Retail was also over the average during the period in question.
TalkTalk has released a statement saying that it has taken the feedback on board and continues to improve its service.
"We recognise that there is still work to do and we are continually pushing through improvements," said the firm.
"Technical faults are fixed faster, more support is being offered when customers move house, and our online support system, which now accounts for 70% of customer contacts, is being further enhanced."
In the mobile phone sector, 3 attracted the most complaints, while BT Vision was the most frequently offending pay-TV service.
Virgin Media was the least complained about in the landline category with 0.14 per 1,000 customers, while Sky had the best broadband record with 0.1 per 1,000, and the fewest unhappy pay-TV customers.
O2 was the least complained about mobile provider with 0.05 complaints per 1,000 customers.