Toshiba
has launched its App Studio campaign, a scheme which encourages the public to submit ideas for
Windows 8
applications.
The best ideas, chosen by a panel of app developers as well as Toshiba and Microsoft, will have their concept brought to retail by a team of professional programmers.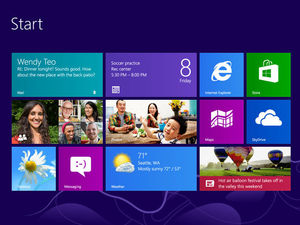 "Apps have become ubiquitous with all kinds of technology, and can help people in so many different ways - they cover everything from pure entertainment to more convenient ways of organising your day," said Toshiba UK marketing executive Tarek Boudour.
"The idea behind the campaign is that anyone can come up with amazing ideas for an app. It's not important to have the technical know-how, but judges will be looking for exciting, original and easy to understand ideas."
App ideas can be submitted between October 9 and November 2 via the
Toshiba UK Facebook page
.
The Windows 8 operating system for desktops, laptops and tablets will
go on sale on October 26
.