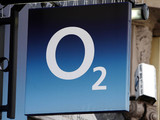 O2
has moved to explain what caused Friday's (October 12) network disruption.
Around 10% of customers suffered loss of service following a fault, which the company has said was different from the issue that brought about
network problems in July
.
"One of our network nodes which help connect and manage traffic failed at lunchtime today," the company said in a post on its
website
. "This meant that a number of our customers have had difficulty connecting to our network to make calls or use data.
"A fix was found by 3.30pm and since then we have been reconnecting customers systematically. We are working as quickly as we can to restore service to everyone."
O2 also confirmed that the fault has had a "similar impact" on "fewer" customers than the network failure in July.
The firm added that although it has continuity plans in place, it needs to "address the backlog of traffic to fully restore service" to affected customers.
O2 previously
offered compensation to those affected by July's network disruption
.