0
Tech News
John McAfee, McAfee Antivirus founder, hospitalised in Guatemala
McAfee founder and software pioneer
John McAfee
has been hospitalised in a Guatemala following complaints of chest pains.
The McAfee Antivirus creator was discovered lying outside a cottage at an immigration centre by a legal assistant on Thursday afternoon (December 6).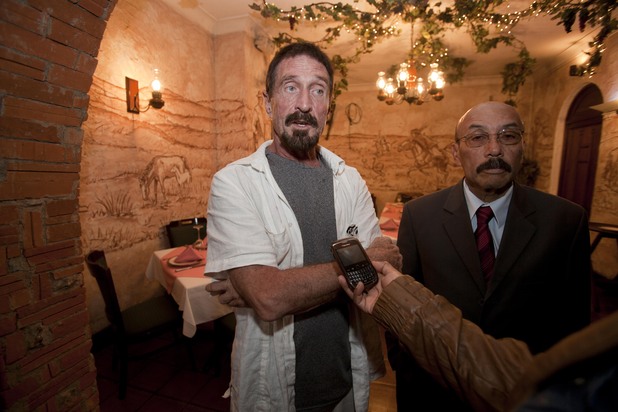 McAfee was rushed to a police hospital where he was examined,
USA Today
reports.
The hospital's head of medical services suspects that the 67-year-old, who returned to the immigration centre later on Thursday, is suffering from "a syndrome of anxiety and hypertension".
McAfee had spoken to reporters from
The AP
on Thursday morning about his health. He is reported to have used Traditional Chinese medicine since suffering a heart attack in 1993.
"Last night I had a little bit of pain, but I am fine this morning," he said. "I don't like Western medicine... if the people around me are kind and compassionate, that's all that matters in life.
"The people of Guatemala are very kind people, so I have no complaints."
McAfee, who is alleged to have entered Guatemala illegally, was
arrested
by officials on December 5.
He has been
on the run
since officials in Belize named him as a person of interest in relation to the murder of his neighbour Gregory Faull.
Belizean officials are now awaiting McAfee's arrival after he was denied asylum in Guatemala.