1
Tech News
O2 on £500m 4G purchase: 'We can make Britain truly digital'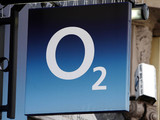 O2
has confirmed its £500 million purchase of 2x10MHz of spectrum at 800MHz in the 4G auction.
Other successful bidders included
Everything Everywhere, Hutchison 3G UK, BT subsidiary Niche Spectrum Ventures and Vodafone.
O2 CEO Ronan Dunne said: "Today, Telefónica has made a significant investment in next-generation 4G technology for the UK.
"While 4G will indeed allow for faster data speeds and a more seamless mobile experience, it is our intention to go beyond what has already been offered in the market and give our customers a unique and exclusive range of digital experiences, marking a new generation for the mobile industry."
He added: "This is a truly landmark moment for the UK, presenting a wealth of opportunity to transform mainstream services to improve people's lives.
"Now the investment has been made for 4G to become a nationwide reality, we want all organisations across all sectors to ensure the true value of 4G is realised, so that together we can make Britain truly digital."
O2 (Telefónica UK) added that it had already been upgrading its network grid and would proceed with its plans for a summer 4G launch.
The company also restated its commitment to offer "the widest and deepest possible reach" for its services.