Tech News
ITV airs first TV shows in high definition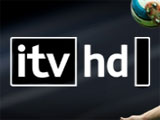 ITV transmitted its first programmes in high definition on satellite yesterday, as tests continue ahead of the full launch of ITV HD.
A simulcast of ITV1 was broadcast for about 12 hours and included coverage of the UEFA Cup final. The majority of the programmes aired were not HD native but were upscaled from standard definition video.
The tests were not intended to be public and were not viewable with Freesat receivers.
Digital Spy
forum members have
been able to watch ITV HD tests
using other free-to-air satellite receiver equipment.
They reported the picture quality to be noticeably superior to the SD stream of ITV1.
Forum member twol said: "...picture resolution is a lot better, switching between, the ITV1 picture looks like it's in a fog in comparison."
ITV HD content, when the channel is formally launched
in coming weeks
, will be accessible to Freesat viewers through a "red button" interactive service on ITV1. It is thought it will only be made available when ITV has sufficient quantities of HD-sourced content to make offering the service worthwhile.
A launch could potentially take place with next Wednesday's Champions League final between Manchester United and Chelsea, or the beginning of the Euro 2008 football tournament on June 7.
Forum member Snoods
posted screengrabs
of the broadcast, including a shot of the teams preparing to walk out ahead of Rangers' 2-0 defeat to Zenit St Petersburg: