Tech News
Pacman launches on Sky Active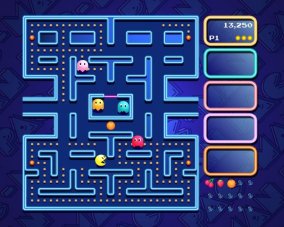 Pacman, the game which became a phenomenon in the 1980s, is making a comeback -- through interactive TV on Sky Active.
Sky's games portal, Sky Gamestar, teamed up with Pacman's original Japanese developer Namco to create the interactive version, which is going live this week.
"Pac-Man on Sky Gamestar will have gameplay just how you remember it - only, now you can play using your Sky remote," said Adrian Pilkington, head of Sky Digital games. "This is possibly the most popular electronic game ever and will fill the missing link in our repertoire of retro game titles."