Imagine you are happily minding your own business in the futuristic world of 2077 when you're suddenly hurtled back in time to the archaic, alien surroundings of 2012 Vancouver, seeing things like cars and running water for the very first time.
That was the mindset
Rachel Nichols
had to get in to for her thrilling new sci-fi series
Continuum
, which finally arrives in the UK this week.
Digital Spy
caught up with the former
Alias
and
Criminal Minds
star to talk through the process of becoming a
Terminator
-esque ass-kicking machine...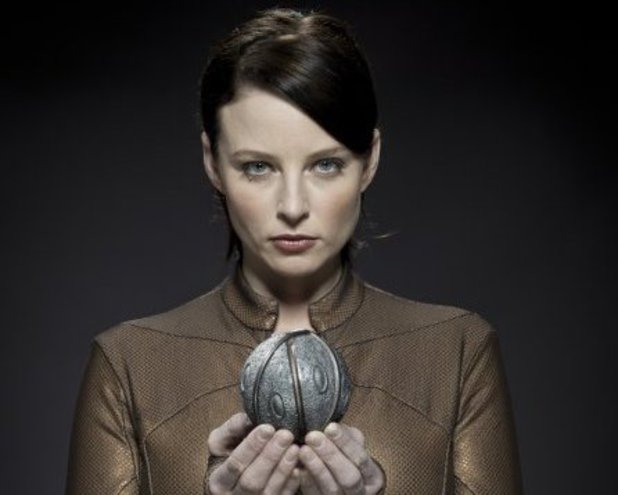 Can you tell our readers just a little bit about Continuum?
"The short line of it is I'm a cop from the future fighting criminals from the future in the present day. You open the show in the year 2077 and we're about to put the worst terrorists of the time to death, and while they've been imprisoned they've assembled a price that creates a wormhole and takes us all back in time to 2012 Vancouver.
"I'm Kiera and I'm the one protector, that's what we're called in the future, who's taken back to 2012. And the rest of the season is [me trying] to navigate this absolutely foreign world while dealing with the fact that my son and husband are still in the future, while trying to weasel my way into law enforcement in the modern day in order to continue the job I believe I was actually sent here to do."
So there's quite a lot going on then...
"Oh yes. There's a lot between the future aspects of it, the family aspects of it, Liber8 - which is the terrorist group. And my tech from the future that I come back with actually still functions because the man that invented it in 2077 is now a 17-year-old boy, my partner in crime."
It looks like a proper action-packed show - did you get a few bruises in filming?
"I'm much more rough and tumble than I probably look and I've done many of [these roles] before. I love training for them and I have no problem rolling around in the ground, going all out and really being rough in fight scenes.
"Luckily, knock on wood, I've never been horribly injured, but after you do a very extensive fight scene for one full day of shooting, the next couple of days you're going to be pretty sore. I bruise pretty easily, but luckily there were no horror stories."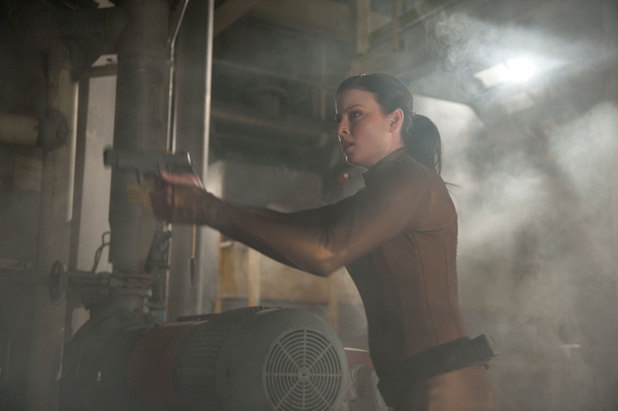 How much combat and firearms training did you have to go through?
"With firearms training, luckily I've been involved in everything from
Alias
to
Criminal Minds
to
GI Joe
, so I sort of have a built-in muscle memory for handling different kinds of weapons.
"I would say that learning a fight sequence is like learning a dance - you learn the steps, then you put it together and the more you do it the more fluid it becomes. In every episode there's pretty much one epic fight scene and thanks to the wonders of selling a punch on camera from different angles they all look fantastically real. They're very cool."
I imagine it's extremely empowering knocking down stuntmen twice as large as you...
"Oh absolutely. In episode three there's a huge fight and it's really quite cool. I'm very proud of it. I think my parents are gonna really like it when they get to see it."
They approve of you beating everyone up?
"They would rather have me beat everyone up than get beaten up."
Are you happy to be so associated with action shows?
"Yeah, I love it. The characters make for good role models for young women [in terms of] strength and being able to stand up for yourself, but also I like that in the industry I'm credible as someone who's physical in roles.
"You need your audience to believe you could actually fight like this and actually throw these punches, and given my background of work people recognise me and say 'oh yeah, we could totally believe that she could do that', which is kind of a hard hurdle to get over. Plus, it means when I'm shooting a lot I don't have to go the gym."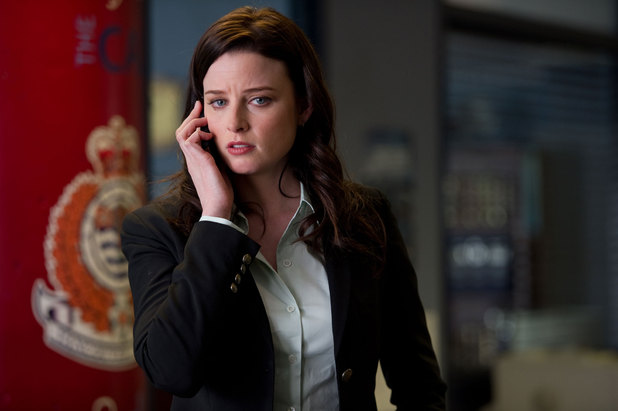 The premise of Continuum is very ambitious. When you were reading through the script were there points when you thought 'they're not going to pull this off'?
"When you read a show that is set in the future you don't know if what's written on the page is going to show up on the screen, because it can be an expensive process. But the effects are fantastic and the future looks very cool.
"Then once you get into it you think 'well, how many people came back? Are there other levels? What's the space-time continuum? Are there other universes occurring at the same time?' I mean it really gets very heady, so I deferred to Simon Barry [
Continuum
's creator] and went about doing my job without worrying about it."
What were the challenges of trying to act like you were from the future and you seeing our world for the first time?
"That was really funny actually. In the first two episodes Kiera is almost kind of robotic. Humans in 2077 are almost less human than humans in 2012 just because of the environment they're living in and Kiera when she's in work mode and she's got that suit on is very sort of
Terminator
, and [now] she's in a world that she's never been in before.
"It was just constantly reminding myself 'I've never seen this. I've never seen a car, I've never seen a horse, we don't have running water in the future, all our food is mush'. There's a funny moment when my Detective Carlos Fonnegra (Victor Webster) wants to play rock, paper, scissors with me and I have no idea what it is."
Was there a lot of green screen work involved?
"It was interesting because Vancouver does look like the future in many, many ways. It wasn't though they'd say, 'OK this a totally invisible building right now, but imagine a building 30 storeys high' - they'd actually have a building, they'd just change the way it looked on the outside and then you have to use your imagination, but nowhere as much as if you were shooting in a city that looked less futuristic."
As you've said before Continuum is a show that is mainly about the action, but would you say that it has a lot of heart in it as well?
"Absolutely, and that's one of the reasons that drew me to it. It wasn't just a future-dependent
Terminator
movie. Kiera goes through a very interesting moral crisis in the first season because in 2077 she knows who she is and she knows what she's fighting, she knows what's bad and good. She comes back to 2012 and her world is completely turned upside down and everything she believes she stood for is kind of in question all of a sudden.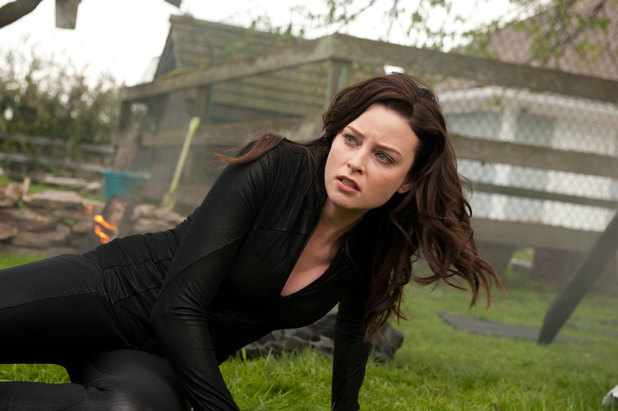 "Between her relationship with Carlos, which is very painful for her because he's her best friend in this time and she lies to him every day, and her relationship with Alec Sadler (Erik Knudsen), who rules the world in the future but is a 17-year-old boy in the present day, and the fact that her husband and son are in the future and she's trying to get back to them, there is a real heart. There's a real sense of love and caring and family and friends even in the sort of glossy, action-ey cover of the story."
That's a very difficult balance for a show to achieve...
"Yeah. It's one of the hardest jobs I've ever done, but also my most favourite because Kiera is so complex and the show is so complex. There's never a dull moment because you get to see one piece then you got to do something totally different."
Time travel is a big element of the show - if you could go backward or forward to any time where would you go?
"Oh my God, I love this question. There are so many places I'd like to go. I would say the roaring '20s, but Tony Amendola [who plays Libr8's leader] said if he was going to be rich in the past he'd go back to Elizabethan England, which I think would also be quite fantastic. But I think I would still choose the roaring '20s definitely, because of
The Great Gatsby
."
Continuum airs in the UK every Thursday at 10pm from September 27 on Syfy