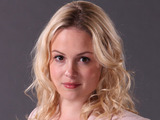 If you're looking for a ticklesome new UK comedy, might we suggest checking out
Hebburn
- which kicks off its six-part run tonight on BBC Two. The show is based on the real-life experiences of comedian Jason Cook and follows the exploits of typical Northern clan the Pearsons and their ambitious son Jack (Chris Ramsey), who's secretly married a middle-class Jewish girl, Sarah (
Kimberley Nixon
).
Digital Spy
caught up with Nixon - who's currently pulling a comedy double-shift on Channel 4's
Fresh Meat
- to talk about the new show, her first trip to the North East and working with comedy legend Jim Moir, better known as Vic Reeves!
What can you tell us about your character in Hebburn?
"I play Sarah, who is a newly-wed to Jack, played by Chris Ramsey. At the start of the show you see them driving to Hebburn to go and meet his family - she hasn't met them yet, because they got married in Vegas. You sort of see everything through her eyes and you meet this sort of mad family that she's married in to."
What made you want to be part of this show?
"I hadn't done comedy before
Fresh Meat
- I hadn't really been seen that way and then
Fresh Meat
came out and suddenly a lot more comedy scripts were coming my way, which was really great.
"When I read
Hebburn
I just thought it was really sweet and it was very funny but had a lot of heart. Like, I just loved the whole bagel sequence [in episode one] and the whole panic about not knowing anything about Judaism. The family just wanted Sarah to feel welcome, so they'll go to any lengths - you can really relate to it."
Did your experience on Fresh Meat make you eager to do more comedy?
"Yeah definitely. I had always sort of done dramatic things and I love them, it's my background. But when I think about
Fresh Meat
, I just think about the cast and the crew that we had... we just had a great time.
"It was great that you could be on set and you didn't have to be crying all day - that was quite nice! You could laugh. I always have fun whatever I'm making but it is nice that you can make each other laugh all day and just try new things out. It's basically like a big sixth form common room everyday."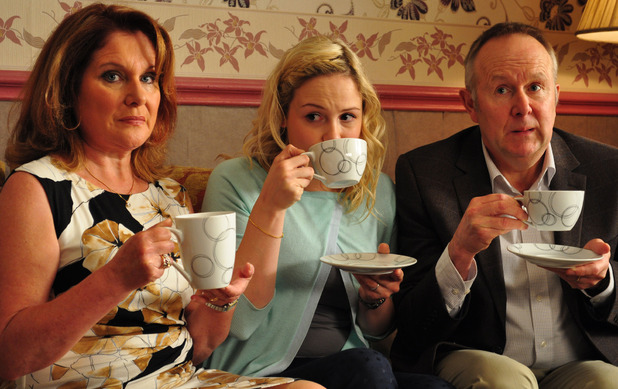 Do you think Hebburn has a particular feel because of its Northern setting?
"Yeah, I think so. I mean, I've never been that far north - I still live in the South Wales Valleys, so the North East was sort of a bit of a mystery to me! But I just loved it there and it had such a particular sense of humour. I find that here in the Valleys, there's a particular type of humour and they seem to have it in Hebburn as well - they're constantly taking the mick out of each other but when someone needs you, you're there for them too. It's that kind of thing."
Is Hebburn a show that the whole family can enjoy?
"Yeah. You know, you've got the married mum and dad, and the son and daughter and the gran that lives with them, which is quite a traditional setup that you don't always see in TV shows nowadays, because families don't tend to be like that. It was quite nice that we showed that there are still families like that."
Chris Ramsey plays your husband - what was it like playing out that relationship with him?
"I think he was quite nervous to begin with because he's never done any acting. For us to be newly-weds, there had to be an intimacy there, but because he's never done acting before it was quite difficult for him to sort of... flick it off and on, even things like holding hands and cuddling on the sofa.
"Obviously you get to know each other and you become more comfortable with each other - and physically comfortable as well, like a husband and wife should be. You know, I went to drama school and they sort of knock [that nervousness] out of you quite quickly. So it was really sweet to see Chris actually became a great actor over the course of filming."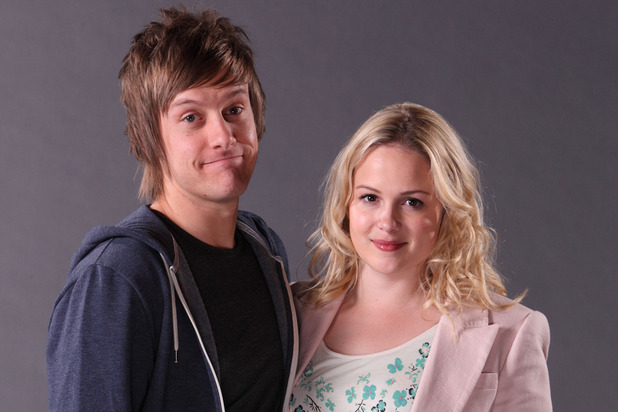 Hebburn creator Jason Cook also stars in the show and based it on his own life. Did it help having him on set?
"Oh yeah, definitely - his family visited the set and his wife - who I'm sort of playing - was always around and that really helps. He was always on set even when it wasn't his scenes - he was on set all day, every day, as the writer. So if a particular line didn't feel quite right, if you knew the information that you had to convey, but it felt like your character wouldn't actually say it quite that way, he just sort of molded it for you. It was great."
Vic Reeves - or Jim Moir - plays your new father-in-law. He's famous for his crazy persona, but what was he like to actually work with?
"Obviously I had always known him as Vic Reeves, but Vic Reeves is very much a character that he plays and in real life, he's Jim. He is very different to Vic - he's much more quiet and pensive. But then during filming, he would do something wacky halfway through a take to put you off. Bits of Vic Reeves would sneak in!"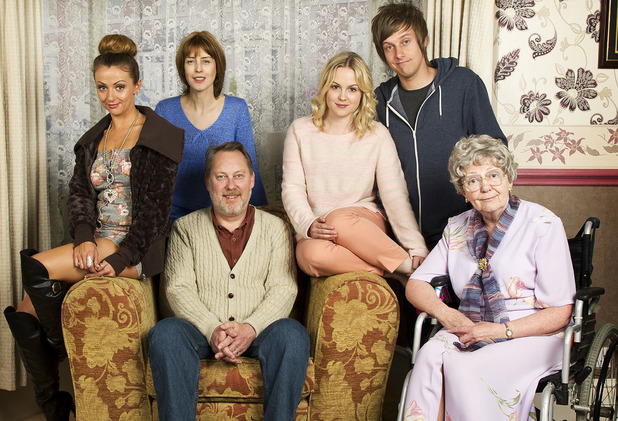 It's a busy time for you with Fresh Meat series two airing right now too. What's the reaction been like to that so far?
"It's been absolutely incredible. The second episode just went and I've honestly been overwhelmed [by the reaction]. I'm just so happy that people are liking it and laughing and all those things.
"Sometimes when you film, you can be in a bit of a bubble and then suddenly when you finish filming, it's taken out of your hands - it's not your's anymore and we all love it so much that we feel quite protective of it. But honestly we've had the most lovely messages - it's been great."
Was it exciting going back to Fresh Meat knowing that you were a hit?
"Yeah, it did boost our confidence slightly. But it didn't make us complacent, it made us want to work even harder. It was nice to know that we were making something with characters that people cared about and found funny. It's definitely boosted our confidence - we've been trying new things out and push the envelope a little bit more."
Hebburn begins tonight (Thursday, October 18) at 10pm on BBC Two.