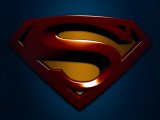 An Olympics-themed edition of
Who Wants To Be A Millionaire?
outrated the premiere of
Superman Returns
in the ratings on Monday.
The ITV1 quiz show had a respectable 4.88m (20.7%) in the 9pm hour for an episode that featured British Gold medallists in the hotseat.
BBC One's screening of
Superman Returns
, starring
Brandon Routh
as the tight-panted hero, had a still-decent 4.41m (19.4%) between 8.30pm and 10.55pm.
It followed on from
EastEnders
, which polled the day's best numbers of 9.23m (37.4%).
Two episodes of
Coronation Street
had 9.12m (37.6%) at 7.30pm and 9.22m (37%) an hour later, while
Emmerdale
picked up 7.67m (33.8%) at 7pm.
BBC One's
Christmas On The Frontline
, a special programme documenting the festive celebrations of British troops in Afghanistan, was seen by 3.3m (14.2%) in the 7pm hour.
ITV1 strengthened its lead in primetime with an average share of 25.5% (
last week:
24.6%) to BBC One's 20.5% (20.3%).
BBC Two's sleuth-themed night picked up a decent crowd, meanwhile, helping the channel's share rise from 8.9% to 9.8%. At 8pm, documentary
The Perfect TV Detective
drew 1.65m (6.7%), then a repeat of
Sherlock Holmes and the Case of the Silk Stocking
- starring Rupert Everett in the titular role - had 2.8m (12.4%) over 100 minutes.
Channel 4 documentary
The Lost Pyramid
, about the possible unearthing of a hidden fourth pyramid at Giza, interested 1.42m (5.8%) between 7.30pm and 9pm.
Tony Robinson and The Blitz Witch
, an investigation into a psychic jailed under archaic witchcraft laws, had 1.78m (7.5%) in the 9pm hour. Channel 4's primetime share was roughly steady at 5.6%.
Earlier, a new episode of
Hollyoaks
had managed 1.85m (8.6%) at 6.30pm. E4's next look episode drew 617k (3.1%) at 7pm (+1: 74k, 0.3%).
A new run of the annual
Royal Institution Christmas Lectures
opened to an audience of 925k (3.9%) for Five at 7.15pm. The latest edition of
World's Strongest Man
pulled in 1.08m (4.4%) in the 8pm hour, then a screening of horror film
The Exorcism of Emily Rose
notched up 1m (4.9%). Five's share was 4.3%, up from 3.4%.
Ratings data supplied by Attentional